Iranian Coach Believes The Super Eagles Are A Strong Opposition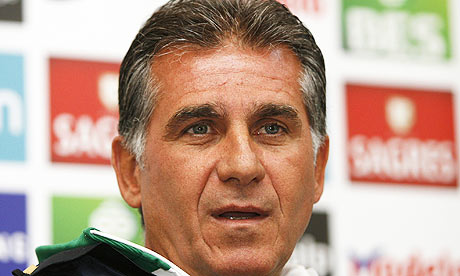 Coach of the Iranian national football team, Carlos Queiroz has acknowledged that the Nigerian Super Eagles are a strong opposition after his team were placed in the same group as the African champions in Friday's World Cup draw.
Queroiz stated that Nigeria are a good team, but warned that it his team should not be written off.
"Nigeria are playing very well at the moment," Queroiz said after Friday's draw.

"Playing in the World Cup is an opportunity for every participating team, and based on this, it will be wrong for anybody to write off any team."
The other teams that make up Group F are group favorites, Argentina and Bosnia-Herzogovinia.