Tunde Kelani Returns With Dazzling Mirage. Watch The Trailer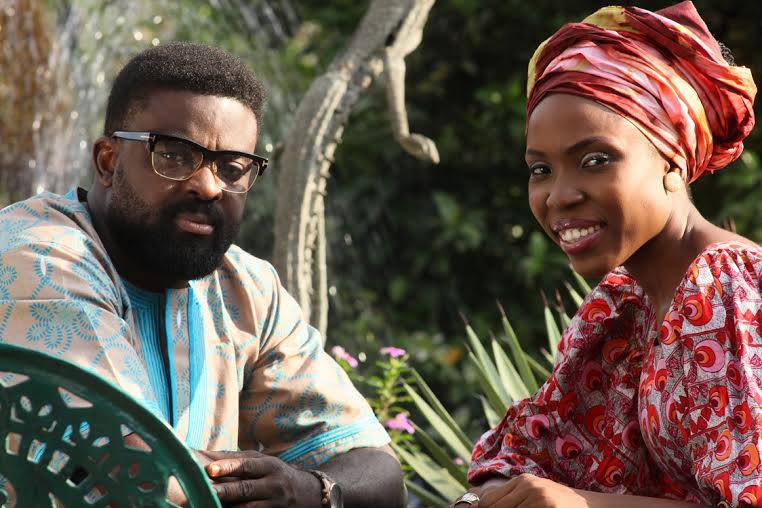 Veteran filmmaker, Tunde Kelani presents new movie, 'Dazzling Mirage'
Lala Akindoju and Kunle Afolayan lead an all-star cast in the latest Tunde Kelani movie 'Dazzling Mirage' as a sickle- cell suffer who overcomes social stigma, prejudice and her own low self-esteem, to achieve success, marriage and motherhood.
Veteran director; Tunde Kelani said 'all of us are connected directly or indirectly to the sufferers of this ailment. I'm intrigued by the writer's approach to weave a love story with it and that to me is an attraction. I have also had personal relationship with sufferers of this ailment and I consider it my responsibility to bring their story to fore.''
About Kemi Lala Akindoju
Kemi Lala Akindoju is one of the most talented young actresses working in Nigeria at the moment. She was born March 8, 1987, and she is from Ondo State (Nigeria, studied Insurance at University of Lagos, and she also holds a master's degree in Media and Communication from the Pan African University. She has appeared in over 70 stage productions, playing roles such as Amope in Wole Soyinka's Trials of Brother Jero, Ojuola in Ola Rotimi's The Gods are not to Blame, Sizwe in Athol Fugard's Sizwe Bansi is Dead, and Iyaloja in Wole Soyinka's Death and the King's Horseman. In 2010, she won the award for Actor of the Year at The Future Awards – on the strength of her performance as a stage actor.
About Red Media Africa
Red Media Africa is a PR & Communication firm under the parent company, RED. An innovative media company focused on Africa, RED's vision is to excite and empower an evolving generation through the media's limitless possibilities. Built across tools and platforms, its Communication Division holds Red Media, Red Marketing and Red Media-SMESupport; and its Content Division holds the Y! brands, including Y! TV, Y! TV, Y! Magazine, YNaija.com, Teen Y!, TeenYNaija.com, Y! 2015, YNaija2015.com and the Y! Annual Black Ball/Y! 100Most Influential List. It also anchors a development firm, The Future Project Africa, which presents Africa's leading youth platform, The Future Awards Africa, and other projects including the Nigeria Symposium for Young & Emerging Leaders and The Future Enterprise Support Scheme.