Wale Pays Homage To His Dad During Lagos Performance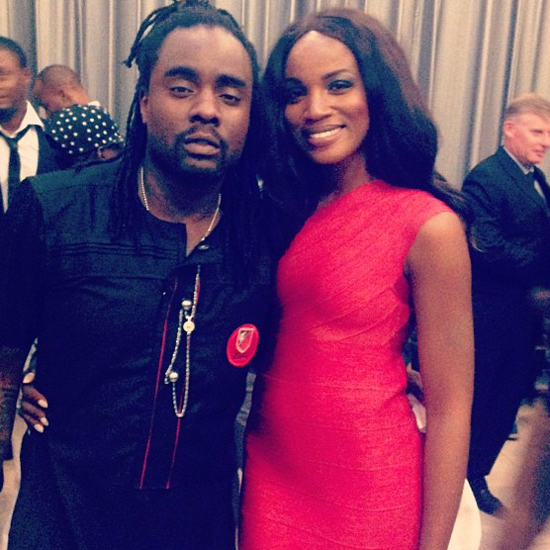 US based Maybach Music Group Hip-Hop don, Wale Folarin who performed for the first time in his native Nigeria last weekend stirred some emotions when he performed in the presence of his Dad
Wale had an awesome performance as his Dad, Mr. Akintimehin watched on just as the teeming guests who had assembled at the Oriental Hotels in Lagos has also come to watch of one of their greatest exports perform
Wale's Dad and Uncle were watching from backstage where they were chilling with the President of Storm Records, Obi Asika.
The phenomenal rap artiste found time in between performances to pay homage to his father
"I promise to keep coming back. If y'all will have me, I'll keep coming back. Shoutout to my dad, Mr. Akintimehin do you want to take a bow for these people now? Haaa Oga!"
The Rapper would return to the US this weekend.