China's Huawei To Roll Out 4G Service Across Addis Ababa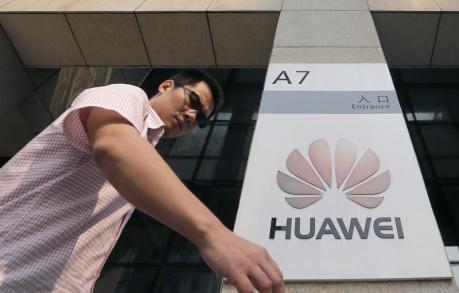 By Aaron Maasho
(Reuters) – Ethiopia's state-run Ethio Telecom said on Thursday it had picked Huawei Technologies Co Ltd, the world's second largest telecom equipment maker, to roll out a high-speed 4G network across the capital Addis Ababa.
The introduction of the service is part of a $1.6 billion deal signed in July and August between the Ethiopian firm, Huawei and ZTE, China's second-biggest telecoms equipment maker, to expand mobile phone infrastructure throughout the Horn of Africa country.
"In terms of allocation, Huawei will be responsible for the expansion of 4G in Addis Ababa, including other mobile services – the 2G, 3G, IP and the like," Abdurahim Ahmed, Ethio Telecom's head of communications, told Reuters.
Abdurahim said the allocation plan was finalized on Wednesday.
"It is expected to benefit more than 400,000 subscribers. Within an eight-month period, the expansion project of Addis Ababa, including 4G, will be completed."
The deal, signed by ZTE in August and Huawei a month before, will enable Ethiopia to double subscribers to more than 50 million by 2015 and expand 3G service throughout the country.
Both firms will split their work along 13 expansion areas.
The contract was awarded under a long-term loan package to be paid over a 13-year period with an interest rate of "less than 1 percent", Abdurahim said.
Africa's rapidly expanding telecoms industry has come to symbolize its economic growth, with subscribers across the continent totaling almost 650 million last year, up from just 25 million in 2001, according to the World Bank.
Ethio Telecom is the only mobile operator in the country of more than 80 million people, among the last remaining countries on the continent to maintain a state monopoly in telecoms.
The government has ruled out liberalizing its telecoms sector, saying the 6 billion birr ($321 million) it generates each year is being spent on railway projects. Ethiopia plans to build 5,000 km of railway lines by 2020.
(Reporting by Aaron Maasho; Editing by James Macharia/Mark Heinrich)