INTERVIEW: Broadcating Commission move to monitor online content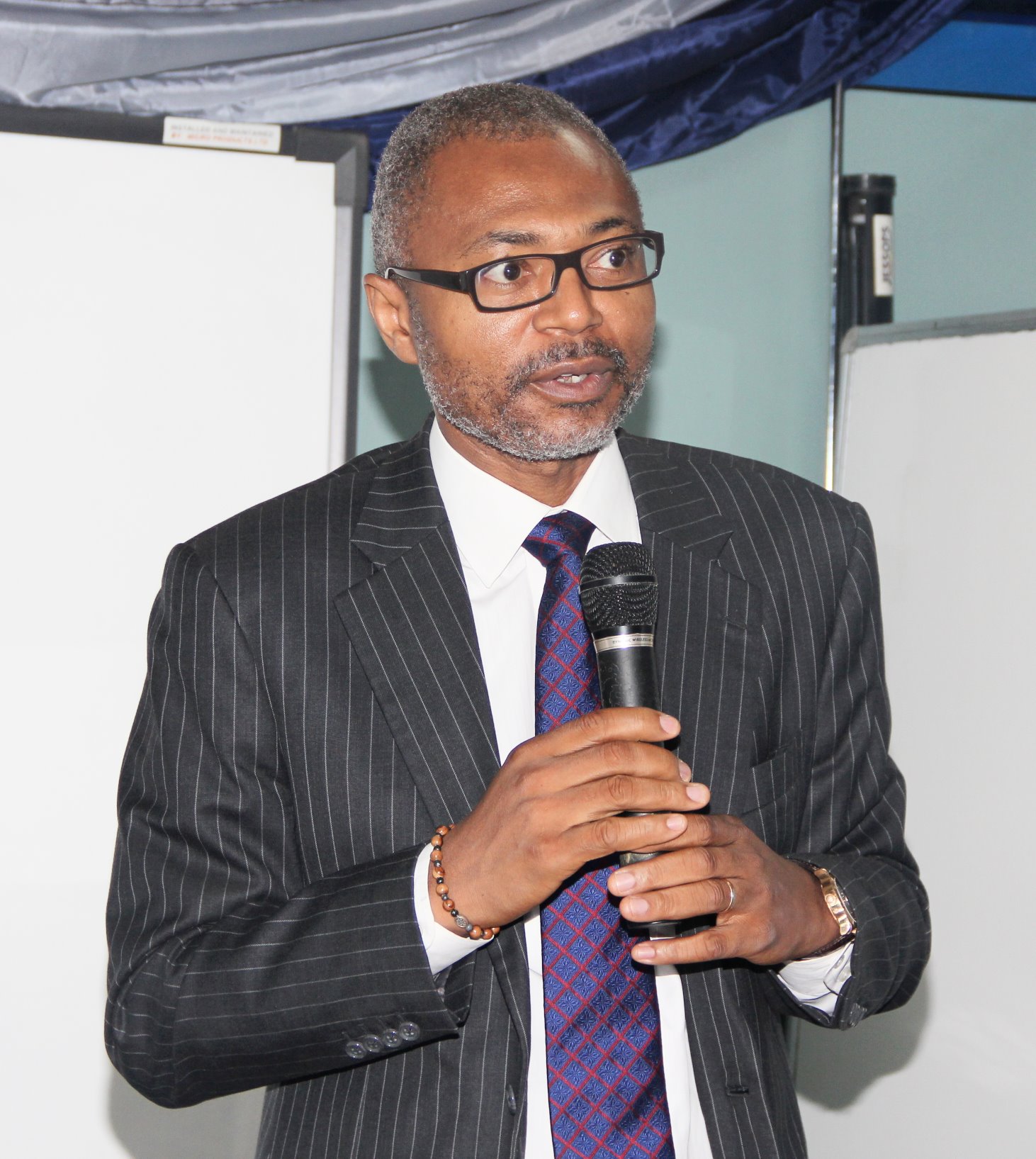 Emeka Mba, is not a stranger when it comes to the Media and Creative arts space, he has traversed multinationals and government agencies ranging from Mulch-Choice, to his tenure as  the Director General of the National Film and Video Census Board and now he is the Director General of the National Broadcasting Commission (NBC). Mba no doubt as an all round professional takes us through the mandate of the NBC and more. 
You were the Director General of the National Film and Video Census Board, would you say Nigerian Films, music videos are well censored?
The term "well censored" in this context may not adequately reflect the current reality of music video or indeed any sort of censorship, since it is very difficult to agree on what is well censored.  I would however say that given the fact that we only just started music video censorship over the past 4 years, and the fact that the music industry people have largely and still actively been fighting this new regulation, it would be harsh to blame the NFVCB  for any problem relating to music videos on air. Having said that, i believe that given the strong relationship between the NFVCB and the NBC, as the renewed resolve to deal with this problem that we will soon see more aggressive and proactive measures to deal with objectionable music videos on television stations.   Already the NBC only recently set up a joint industry task team comprising music label owners, radio presenters, broadcast station owners, music video directors, as well as the NBC to work out an acceptable code of practice with regards to what will be acceptable to the public and allowed for broadcast.
Nigerians are used to the popular home videos, it will be good to have you differentiate what a film is to a home video and also if the home video is still within NFVCB's purview? 
Let me first preface my answer by first stating that digital value chain and its attendant work flow has fundamentally blurred the lines between film and video. Still, it is wise to mention that the difference between what is a film and home video is conditioned by technology format and changing consumers' tastes.  Film as is technically and traditionally known refers to movies which have been shot on phyical medium known as celluloid usually the 35mm format; home video in a tradition sense could refer to that same movie which has finished its run in the cinema theatres and is now released on home entertainment formats such as dvds, VHS, etc.  In our market context, given the proliferation of digital video cameras in the early 1990s, producers starting making "films" on digital video and selling them directly to consumers via VHS and dvds, by passing the cinemas altogether, this created what we now term the home video industry in Nigeria.
The role of censorship, isn't that a function of an abuse of the freedom of expression within the law?
I dont know of any country in the world today that does not operate one kind of censorship or the other; whilst some may not "affectionately" call theirs censorship, the fact is that some form of restriction or classification of content exists for the protection of more vulnerable members of the society, for national or cultural interests, and these forms of censorship may even be disguised as national security, cultural, and even economic or commercial restrictions. Even in more developed democracies of say the UK and US, there exists varying degrees of censorship, depending on the material in question and the desired objective.  Besides, it is trite law that no freedom is absolute; i might add that professional responsibility should grow in league with the amount of freedom of expression that exists, wherever we see professional responsibility fail, the state has to step in. The UK Lord Levenson Inquiry into press phone hacking and the recommendation for a more robust regulation of press conduct is a case in point.
 The film, Fuelling Poverty, a documentary made by Ishaya Bako which documented the fuel subsidy scam scheme was banned by the NBC on what it termed "highly provocative"?  What does that mean?
I cannot speak as to the specific facts or factors leading to  the "banning' of the documentary.
No doubt, Nollywood has been able to market Nigeria like no other industry in the last decade. Would you say government has done enough to support the industry?
Let me say that the level of government support for the Nigerian film industry in the last four years demonstrates very clearly the value that the government and indeed President Jonathan himself attaches to the entire Nigerian creative industry.   Some would point to the difficulty in assessing the $200 million dollar fund, but that challenge is indeed a reflection of the structural weaknesses within the industry itself, which requires a different level of intervention beyond money. Yet i do recognise that several persons, especially those operating within the more structurally sound distribution sub sector of the film and television industry have accessed the funds and many more geared to accessing more money in the months ahead.  Can  government do more, i certainly believe and hope so, yet not all kinds of beneficial long term support must come as cash, a lot more energy as i am aware in being invested on the institutional mechanisms that would support the long term growth of the Nigerian creative industry.
Would you say Nigeria's NFVCB as it is today has lived up to its vision to be recognized as a world-class film and video regulatory agency?
The NFVCB operates under a very challenging sets of circumstances in an industry famous for dissent and pushing the creative envelope. Yet speaking as someone who has worked there for years, i would say it is doing its best under difficult circumstances.
Piracy has been an age-long issue for the entertainment industry to contend with. Will there ever be a lasting solution?
Any attempt to deal with piracy has to start with a detailed understanding of the industry value chain, as well as it structure. it will be futile to think piracy can be defeated simply by supply side interdiction and enforcement. Digital technology has democratised the production, distribution and sharing of content to such an extent that no amount of heavy handed enforcement regime will work, in fact it may even prove counter productive.  The reality is that at no other time in human history are we producing such a large amount ofcontent, and the thirst for content rather than diminish is growing exponentially, with more consumers wanting all kinds of content on a wide range of devices. in hugely socially connected world a consumer in Kaduna learns of a new movie or tv programe in the US or Brazil on facebook or twitter, he or she wants it almost immediately; and the material is not available, legitimately the person may be tempted to look at sites that bootleg the content. So it would appear to me that given the rise of social media and the notion of like it, and share it, we live in a world where content makers must face the reality that the new consumers wants the content immediately and across borders. Now it would be fool hardy to discount decades of the current business models with its different content windows, territorial restriction etc, yet the consumers are searching and looking more aggressively for more content wherever they will find it. A demand side approach to fighting piracy is therefore necessary that recognises consumer behavior in a more digital socially connected age; alongside more smarter creative enforcement activities.
You seem to have a broad range of areas you specialize in, you are always saddled with the task of regulating, from the NFVCB and now you are the DG of the Nigerian Broadcasting Commission. What are the challenges working as the chief executive with the mandate to regulate?
There are certain challenges which are common to any regulator in any sector in any country, and then there are challenges that are unique to the particular regulated sector and the operating environment. The best case scenario is work within a sector that traditionally lends itself to regulation perhaps due to the risks and high cost of entry. The NFVCB and NBC are two different sector, one the film sector as far as the creatives side of the industry is concerned, as i mentioned earlier almost abhors any form of regulation, under the other hand the notion of spectrum scarcity and the high capital cost for broadcasters means that players in this sector are more amenable to regulation since no one for instance would want signal interference and such other challenges as i mentioned are brought on by the perculiar sets of circumstances within the sector and the country, and you learn to deal with them as each case arises.
The vital thing for me as a regulator is to remember the fundamental goal of regulations which is the promotion of national interest as reflected by best possible benefits to the majority of Nigerian consumers.Often this fundamental goal might conflict with other established regulatory objectives such as the need to promote foreign investment, and competitiveness. Often difficult choices but i believe that if we simplify it to the question of what will be the best thing for "Musa in Kubwa, or Ngozi in Kafanchan" one may well then acquire directions to the destination sought after.
What are the process for NBC to utilise its big hammer to sanction a broadcast station?
The NBC is unique to the extent that we have made great attempts to spell out the kinds of breaches that a broadcast might commit and in consultation with the industry also spelt out what the sanctioning procedures are. All of this is contained in the National Broadcasting Code, which is available at all NBC offices and all broadcasters not only are encourage to make input during its review but also must read and understand the code.
You were involved with the recently concluded Social Media Week in London. Tell us about your involvement.
I was invited to lead a discussion on social media and the future of broadcasting at the SMW London, held at Ravensbourne University. The event offered a unique opportunity to debate and share ideas about the role and impact of social media in broadcasting, and what regulatory oversights might exist for Social media. No doubt that social media is beginning to impact the marketing, scheduling and distribution of content, and to some extent even the creative life cycle of television content is also being affected. I foresee greater role of social media and Nigeria moves into a whole new digital television ecosystem with enhanced and interactive TV applications offering a richer and more socially connected experience.
The position of the commission which i dare say agrees with mine own personal opinion is that whilst it would be foolhardy for any serious broadcaster not to take a keen interest in social media, the commission should also work to establish clarity as to how social media content  should be used. We have noticed a disturbing trend where certain presenters resort to using content and commentary not fact checked sourced from social media as some kind of substitute for fine and proper journalistic practice. This is unacceptable!.  The NBC recognises that social media especially the likes of Twitter presents an incredible opportunity for broadcasters and indeed advertisers to connect and share conversations with consumers, and even gather actionable data as to viewership and consumer habits, likes and dislikes; yet we feel increasingly concerned at the growing abdication of journalistic practice and responsibility by broadcasters who source and promote conjecture, gossips and innuendos as news facts. No doubt there will always be a place for gossip in any society, in fact that was the first kind of social media before digital, yet, it should not displace the better trusted tradition of  great journalism that promotes enlightenment and progress.
Your response takes me to a follow up. Social media is here to bridge the gap, how has it been for the Commission knowing most of what is sanctioned for the traditional media from broadcasting is published or uploaded online.
The NBC has already established a social media tracking system to monitor content from traditional broadcasters that exist within the online ecology, as well as the content from the growing community of over the top (OTT) services. As far as traditional broadcasters licensed by the commission, we also take a nuanced look at the distinction between what they broadcast/publish online as against the commentaries by members of the public. Yet this distinction would not provide a safe harbour for material breach of the laws such as promoting or providing a platform for incitement or hate speech, etc. It is important to note that online bad behavior can have manifestly severe legal including possibly criminal prosecution offline, in real life.
Nigerian Musicians are always conscious of the NBC and for others; they've ignored the warnings and just go ahead, employing the cable channels and the internet to air the videos. Why is the NBC after music videos?
The NBC is not after music videos, we believe music videos are an important part of the television business proving content and revenue for broadcasters, yet we certainly as any broadcaster would take exceptions to the abuse of the laws by broadcast of materials which have been declared NTBB or restricted within the watershed period. I am certain that tour of regulatory authorities in the US or elsewhere will reveal that heavy fines and penalties are levied on free to air stations that broadcast lewd music videos or use foul language.  The NBC  however recognizes the distinctions that exist amongst the different kinds of broadcasting: e.g. pay television and free, etc, and have some measure of flexibility in dealing with such according to the potential for public harm by each of the medium whether free to air, cable, online etc as assessed by the Commission from time to time.
This is based on the NBC's fundamental belief that all broadcasting whether free to air or pay television is a national cultural product rooted within a national cultural context , therefore all our actions as to how we see and regulate local or pay television broadcasting is seen from that belief mindset.
2015 beckons with each passing day. Politicians will be seeking a lot more  influence using the broadcast media to reach out. Should we look forward to sanctions of defaulting organizations?
As I noted earlier, the NBC is itself regulated by a clear concise yet dynamic instrument known as the Nigerian Broadcasting Code which sets out equally clear guidelines as to the conduct of broadcasters when treating political matters and especially during election seasons. We shall not deviate from those guidelines and indeed ensure a more robust monitoring and enforcement activities during the election season.
Many Nigerians have accused the NBC of acting the scripts it has been served by the government of the day, as the commission is quick to ban stations that feature opposing views to that of the government. What do you say?
I believe that this is not only an unfounded but largely illogical accusation which exists in the imaginary minds of the persons who make such accusations. There is no fact available today to substantiate that fact. None! The NBC has always conducted itself during elections with the utmost transparency and fairness to all parties within the political space and will continue to do so.  As i mentioned earlier, the NBC has guiding document which is the NBC Code with which all our actions and indeed in-actions can be judged, whether during elections seasons or at other times.
What does it take to obtain a license with the NBC, Television and radio licenses?
The process starts with a letter to the commission requesting to purchase a broadcast license application form for the intended location of the station, the applicant then fills the form and the necessary supporting documentation including design and business model, the application is processed if found satisfactory as a fit and proper person based on the NBC Act, a recommendation for approval goes to Mr. President through the Honourable Minister of Information.
Tell us about the NBC 2015 deadline on Digital broadcasting and if that date is achievable?
The digital switch over/analogue tv switch off (DSO/ASO) is perhaps the single most significant event in the broadcast space since Nigeria started tv broadcasting in 1959, it holds the promise of  remaking Nigerian television in an entirely new fashion that provides maximum benefit for Nigerians. Digital television technology not only provides a superior viewing experience with better pictures and better sound, it can also support the delivery of as many as five or six digital television channels with the amount of spectrum previously used to deliver a single analog television channel. This means many viewers are enjoying an unprecedented level of choice when it comes to deciding what to watch free-to-air.
The NBC is committed to meeting the ITU deadline of June 2015 analogue switch off, plans are already underway in consultation with Digiteam and the entire broadcasting industry as to the final road map. Already, there are several digital TV platforms albeit pay services, such as NTA StarTV, Gotv, the satellite providers such as Dstv, Mytv, etc, as well as several digital mmds cable operators across the country.  The current final road map includes massive consumer awareness campaigns, realignment of the digital television spectrum plan, licensing of the digital TV signal carriers, set top box marketing plan, and content plans for new digital TV channels. Everyone at the NBC remains committed to the hard work required to ensure success of the DSO/ASAO come 2015.
Thank you for your time Mr Mba.