For Demanding For The Protection of His People, Nigerian Police Label Benue Governor, "Drowning Man"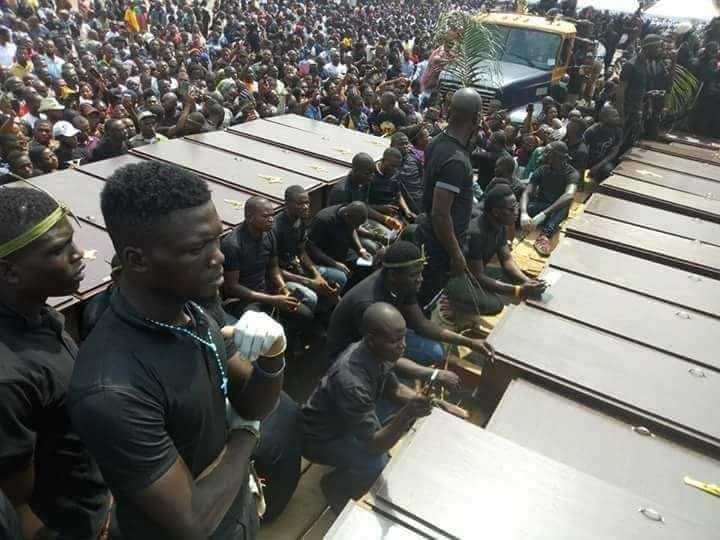 Jimoh Moshood, public relations officer of the Nigeria Police Force, has described Samuel Ortom, governor of Benue state, as "a drowning man".
Moshood said this in response to the demand of Ortom that Ibrahim Idris, inspector-general of police, should resign.
When he appeared before a senate committee on Friday, Idris had advised governors to suspend the anti-grazing law until ranches were put in place.
He had said the law worsened the violence between farmers and herdsmen.
Responding, Ortom asked Idris to resign if he was overwhelmed.
When he appeared on Channels Television on Tuesday, Moshood said it is the governor who should first resign.
The police officer said his principal would not join issues with a "drowning man".
"It is a great disservice to the inspector-general of police and the entire Nigeria Police Force for the governor to call for his resignation, the governor should resign first," Moshood said.
"What he has said, the document presented to the senate is for action by the senate. And nobody can make any part or complete document public until the senate makes a decision on it and passes a resolution.
"And that is why we felt you don't join issues with a drowning man."Benue state government has urged the Inspector General of Police, Ibrahim Idris to resign his position for incompetence and for allegedly taking side with killer herdsmen and twisting the facts of the killings in the state.
The statement issued in reaction to the alleged claim by the IGP that the killings in Benue was instigated by the state's grazing law, signed on behalf of the state government by Chief Press Secretary to the Governor, Terver Akase accused the IGP of being the mouthpiece of the masterminds of the Benue killings. The statement read in part, "we read statements credited to the Inspector General of Police, Ibrahim Idris as having blamed the recent killing of innocent Benue people by herdsmen on the Open Grazing Prohibition and Ranches Establishment Law of the state.