Fulani Herdsmen Attack Benue Community, Kill 7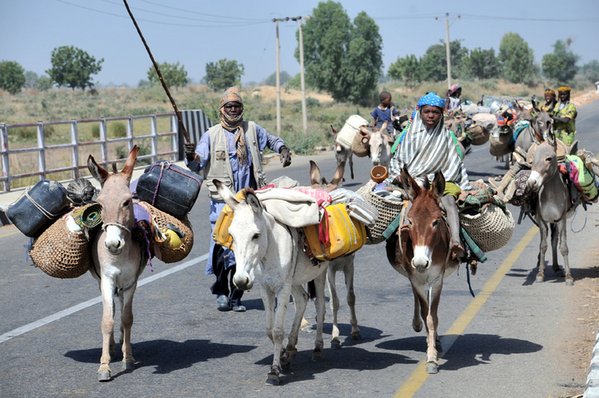 Suspected herdsmen have attacked Mkgovur village, a Tiv community in Buruku Local Government Area, Benue State, killing no fewer than seven people.
It was learnt that the herdsmen stormed the community with guns and machetes at 8am on Friday.
A villager simply identified as Tyosase said the attack was unprovoked while stating that he managed to escape the attack.
He said, "I had travelled to the village on Friday, only to wake up early in the morning to see Fulani herdsmen invading our village as early as 8am. The men, who were in large numbers, were fully armed, shooting sporadically. They entered our houses, shot people and maimed many.
"At the time I escaped from the village, about seven lifeless bodies were on ground, while several persons cold not be traced. Several persons sustained varying degrees of injuries."
Leader of Miyetiallah Cattle Rearers Association of Nigeria, Garus Gololo said the villagers resisted the herdsmen, provoking them to attack.
He said, "Our agreement now is that any Fulani man not known to the host community should not be allowed to stay in any community in Benue, so when the herdsmen entered Mkgovur village, the villagers refused to let them stay. I think this was what provoked them to have invaded the village this morning."
Police Public Relations Officer, Moses Yamu, confirmed that one person was killed and two others injured.