Buhari Submitted An Empty Medium Term Expenditure Framework To Nigerian Senate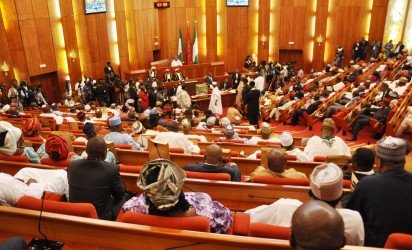 The Senate, yesterday , exonerated itself from the delay in considering and approving the 2016-2018 Medium Term Expenditure Framework (MTEF), submitted to the National Assembly by President Muhammadu Buhari for approval, saying that the MTEF is empty.
It also cautioned the Executive not to blame its ineptitude in delivering good governance to Nigerians on the legislative arm, stressing that the present National Assembly, particularly the Senate had been performing its duties judiciously.
The Senate, which was angered by a newspaper report, credited to the Minister of Budget and National Planning, Senator Udoma Udo Udoma, observed that the MTEF document recently submitted by President Buhari was empty and contained nothing that could facilitate its approval by the law makers.
The Minister was quoted in the report as saying that the National Assembly's suspension of debate on the MTEF was responsible for the delay by the Executive in the presentation of the 2017 Appropriation Bill to the apex Parliament.
The issue came up during Senate plenary, when the Leader of the Chamber, Senator Ali Ndume, raised a point of order, citing orders 42 and 52 of the Senate Standing Rule 2015 (as amended), upon which he drew the attention of the Senate to the newspaper publication.
He expressed serious concern that the same Minister, who failed to honour the invitation of the Senate to come and explain to the law makers some of the contents of the MTEF, could go about to castigate the Senate in the media.