Sambo Dasuki Authorised Payment Of $40m To Jonathan's Cousin's Firm – Witness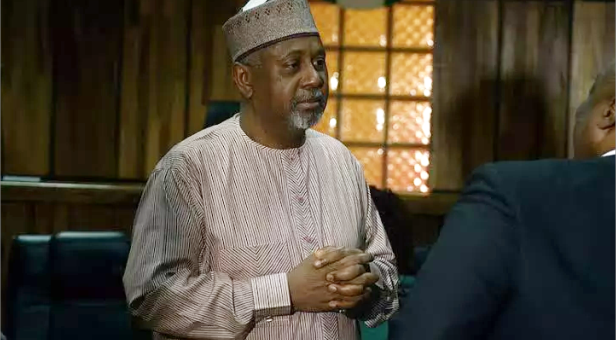 Estimated Reading Time: <1
A prosecution witness, Ibrahim Mahir, has said a former National Security Adviser, Col. Sambo Dasuki (rtd) authorized the payment of $40 million to a firm, One Plus Holdings.
Mahir stated this when he testified in the trial of Azibaola Roberts, cousin to former President Goodluck Jonathan at the Federal High Court in Abuja.
He said Dasuki instructed him to prepare a payment mandate of $40 million in favour of the company.
Roberts and his wife Stella were arraigned on a seven-count charge of money laundering on June 8.
Mahir, who was the first prosecution witness, told the court that Dasuki had endorsed a memo to him with details of the company's account.
"On August 20, 2014, the NSA endorsed a memo to me which originated from the director of finance and administration in the office of the NSA giving bank details of a company called One Plus."
"The memo also gave details of the purpose for which the company was to be paid the sum of $40 million."
"The NSA instructed me to prepare payment and my understanding of that was that I should prepare the payment mandate for One Plus for his signature."
"After I got the memo, I prepared the payment mandate, sent it to him, he signed and sent it back to me."
"The subsequent necessary action was for me to countersign, which I did and I sent it to the CBN for payment," the News Agency of Nigeria, NAN, quoted the witness as saying to the court.
NAN