Lawmaker Abdulmumin Jibrin Drags UK-based Muckraker To Court For Defamation Over Facebook Post, Claims N5billion Damages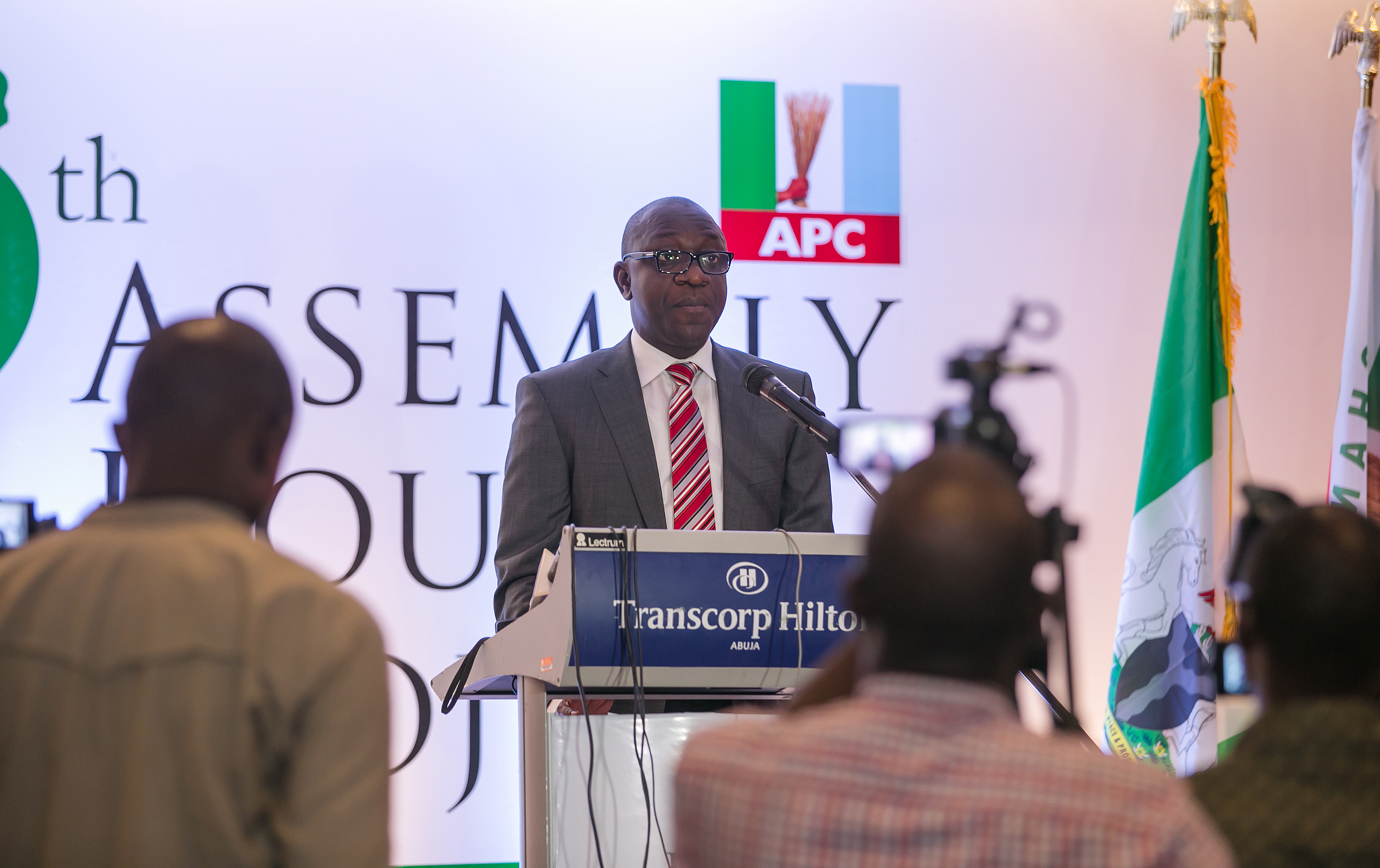 The chairman of the House of Representatives Committee on Appropriations, Abdulmumin Jibrin, has dragged a UK-based muckraker, posing as anti-corruption crusader, before an Abuja High Court for libel.
Mr. Idris owns CUPS Business Innovation Centre, United Kingdom.
In the suit No CV/1860/16 before Justice MB Idris, Mr. Jibrin demanded N5billion damages from Mr. Ahmed on the grounds that "libelous words were recklessly used against him" by Mr. Ahmed on his Facebook page.
Mr. Idris also allegedly published the libelous material on the portal of Citizens United for Peace and Stability, CUPS, on April 12.
The plaintiff further asked the court to hold that the libelous publications, titled "Who is Abdulmumin Jibrin", are designed to tarnish his hard-earned reputation and integrity built over the years, noting that the malicious publications have elicited over 200 condemnable and adverse comments from his webpage.
Mr. Jibrin is also asking the court to note that he is a gentleman from a good home, married with children, widely read and traveled in Nigeria, Europe and America with a PhD and MBA to his credit.
According to Mr. Jibrin's lawyer, Abdulhamid Mohammed, his client is a successful business man who built his company from scratch, as well as chairing a multinational construction company and the Abuja branch of the Nigerian-British Chamber of commerce.
He also said his client lectured at the university with several publications to his credit.
The lawyer also said Mr. Jibrin is also a fellow of several professional bodies and has won many awards both home and abroad before he won election into the House of Representatives.
The lawyer further told the court that Mr. Jibrin was found electable by his constituents even before the formation of All Progressives Congress, APC, and was elected twice.
Mr. Mohammed said the plaintiff is not in any way standing trial for any criminal allegation.
The lawmaker also denied involvement in any fraudulent act anywhere in his numerous domestic and International business transactions and in his conduct as private or public officer.
The plaintiff's lawyer further told the court that it is to the credit of his client that he served the country in numerous capacities which has impacted in deepening democracy, sustaining the ethos of good governance in Nigeria as well as strengthening the economic objectives of the Nigerian State.
He added that his client performance as Chairman House Committee on Finance of the 7th Assembly has received acclaim local and internationally. He conducted several investigations and left an unblemished record.
According to him, the entire publications by the defendant are false and mischievous.
Seven witnesses, Mr Julius Okache, Mr Emeka Okoroji, Kolade Akiujo, Faisal Abdulmalik, Mr Lekan, Bashir Bello, Alhaji Buhari Yusuf, also deposed in their witnesses statement on oaths that the libelous publications were injurious to Mr. Jibrin's reputation of high integrity and remarkable service to his fatherland. They further affirmed that Mr. Jibrin is a well known person to them, noting that he is one of the leading lights in the House of Representatives.
When the matter came up on June 13, Justice Idris granted Mr. Jibrin's prayers and ordered substituted service on the defendant in national newspapers with wider outreach.
The judge further directed that the defendant should be served with the court processes through DHL courier service at his last known address at Warwick University Science Park, Harry Weston Road, Coventry CV3 2TX, United Kingdom.
The judge also ordered that the court processes should be served on Idris through his alternate address at No 115, Lythalis Lane , Coventry, CV6 6FN, United Kingdom.
Justice Idris further directed that a soft copy of the court processes be served on Idris via his email address –idris.ahmed@tecomex-forensics.com
The judge consequently adjourned the matter till September 20, 2016 for further hearing of the matter.