"We Expect Soldiers To Engage Avengers" – Delta Community Slam Buhari After Soldiers Killed Villagers In Search of Avengers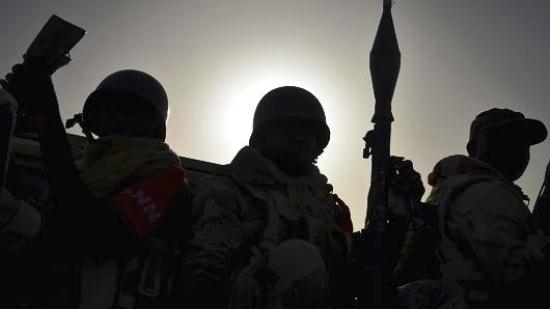 The Nigerian Army on Saturday allegedly invaded Oporoza, headquarters of Gbaramatu Kingdom in Warri South-West Local Government Area of Delta state reportedly in search of members of the new militant group, Niger Delta Avengers who have been wrecking havoc on oil installations in the delta.
The alleged invasion however led to serious turmoil in the community as soldiers, who arrived the community in about eight gunboats around 1: 45 pm shot sporadically all through the night.
In a terse statement by Chairman of Inikorogha community, Comrade Christopher Ejoh, while condemning the alleged invasion, called on the hierarchy of Nigerian military to exercise caution in its onslaught against militants, stressing that members of the NDA are not indigenes of Gbaramatu Kingdom.
Another pressure group, Niger Delta Security Watch Organization of Nigeria has told the Chief of Army Staff, Major-General Tukur Buratai that deploying troops to Gbaramatu Kingdom to pummel the locals and cause serious trauma on them is an act of cowardice.
The statement by President of the group, Barr. Dickson Bekederemo, read; "We condemn, in strong term, the callous invasion and destruction of lives and properties in Oporoza community in Gbaramatu Kingdom by the Nigerian Army.
"It is a known fact, even to the Nigeria Security Agencies ,that militant groups do not establish camps in communities. They build and settle in camps in isolated locations.
"No known ex-agitators from Alhaji Asari Dokubo,Tom Atake, Tompolo, Commander Egbema 1, Farra, Egberipapa to Shoot at sight sited camps in or around communities.
"The Nigerian Army ought to go after the Avengers and confront them in gun battle at their camps. It is an act of cowardice for the Nigeria Army to attack soft target. Does a sleeping community like Oporoza look like Avengers' camp to Major-General Tukur Buratai ?
"What the Nigerian army did in Oporoza community is not different from the operational pattern of the blood tasty Boko haram that targeted and killed soft targets in order make a senseless and stupid statement.
"The NIGER-DELTA Avengers has consistently claimed that they bombed most of the pipelines in the presence of the Nigeria Army.
"We expected them to have engaged the Avengers in gun battle from there and even captured some of them, instead like Boko haram, they left the Avengers unchallenged to destroy pipelines and thereafter, went after innocent villagers.
"This is the same war tactics of Boko haram and we condemn it in entirety.
"We wish to inform President Buhari that violence and intimidation of the Innocent law abiding citizens within conflicts zone, can not by any stretch of imagination curb a justifiable agitation.
"The President should, as a matter of urgency, address the vexed issues in the NIGER-DELTA that always trigger militancy. No amount of military attacks on soft targets that can curb the agitation.
"Those that will benefit from this callous act are the Avengers whose camps will now witness surge of able young men in quest to also avenge what the Nigerian army did to their family members."