Army Say 24 Soldiers Wounded As Troops Repel Boko Haram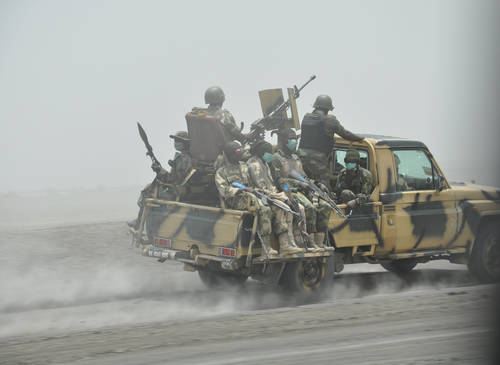 Nigeria's army said late Monday that 24 soldiers had been wounded as troops repelled Boko Haram insurgents who attacked the military in northeast Borno state.
"So far our troops had two officers and 22 soldiers wounded in action.
All of them have been evacuated to military hospital (in) Maiduguri where they are receiving treatment," the army said in a statement.
Boko Haram militants had attacked troops in the town of Kareto before they were repelled, it said.
"The troops successfully repelled the attack and killed quite a number of the terrorists," the statement added. It did not indicate any deaths among the troops.
The Boko Haram insurgency has claimed an estimated 20,000 lives since 2009 in its bid for a hardline Islamic state in northeast Nigeria.