Customs Officers Ordered To Declare Their Assets Within 14 Days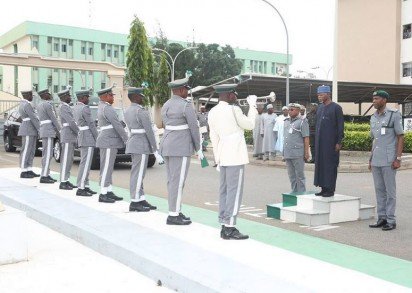 The Comptroller-General of Nigeria Customs Service (NCS), Hammed Ibrahim Ali, has directed all officers and men of the NCS to make full disclosure of their assets within 14 days.
In a statement signed by Wale Adeniyi, public relations officer of the NCS, the directive on Assets Declaration was contained in a circular signed by the comptroller-general and addressed to all deputy comptrollers-general, zonal coordinators and customs area controllers.
According to him, all officers are to comply with the directive within the space of 14 days.
Adeniyi added that the circular was in compliance with The Bank Employees Declaration of Assets Act Cap B1 Laws of the Federation of Nigeria, 2004.
Although, the Act provides for Asset Declaration by all Bank employees, he revealed that the President is empowered to extend its application to other categories of persons.
The statement further stated that Section 12 (1) states that "The provision of this Act shall apply to the comptroller-general, deputy comptroller-general, assistant comptroller-general, chief collector, principal collector and other officer, staff or employee of the Nigeria Customs Service as it applies to a chief executive or an employee of a Bank."
The Customs boss further observed that many officers have not complied with the provisions of the Act over the years, stating that the 14-day ultimatum for compliance would be strictly enforced.