According To @BudgITng, The National Assembly Budget Details Remain Secret, David Mark Lied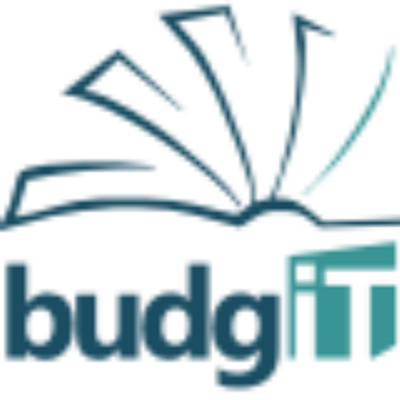 BudgIT uses this medium to reiterate our position that the details of the National Assembly (NASS) budget have not been placed in the public domain in the last five years. Our organization is reacting to a viral statement by the current Senate President that "the National Assembly is open."
We beg to strongly differ on this, as every release of the NASS budget in the last five years only presented a single, total figure, which does not state exactly how much of taxpayers' funds went into the personnel costs of NASS members, allowance and other agencies.
This is typical of the National Assembly and other statutory agencies, and the National Assembly, given its prominence and status, is expected to lead in this regard.
It is a national shame that a personality no less than a man who has maintained a fixture as a Senate President for practically a decade has a position on transparency that is at odds with the norms of any nation willing to earn the title "democratic."
This is because Senator Mark seems to be under the erroneous impression that a single, blanket figure is all Nigerians deserve and this figure is sufficiently transparent enough. Our civic obligation to this great country forces us to remind Senator Mark that just as his party is a minority in the 8th National Assembly, so is this mindset in the minority. The overwhelming desire of Nigerians is not Senator Mark's definition of transparency, but a full, line-by-line declaration of expenditure, available to citizens across every literary class, as evidenced by our #OpenNASS campaign.
We submit that the sheer volume of funds involved in running the NASS means Nigerians deserve more information and respect as partners in government, in return for their votes and taxes. It is evident that the National Assembly has N150bn allocated to it every year, for the last four years. In fact, as seen in the Budget Implementation Report released by the Budget Office, since 2011, a sum of N37.5bn (on a quarterly basis) was given to National Assembly without any refunds or detail of expenses. This does not follow international practices in the United Kingdom or the United States, where all expense sheets of parliamentarians are available online. Previously, on the 17th of March 2015, BudgIT, in collaboration with the Public and Private Development Centre (PPDC) made a Freedom Of Information (FOI) request to the Clerk of the National Assembly, requesting for a detailed breakdown of the NASS budget of N600bn between 2011, 2012, 2013 and 2014. The Performance Reports for the NASS budget of N150bn for 2011, 2012 and 2013 were also requested.
This FOI request was necessitated by the long-standing secrecy around the NASS budget. From 1999 to date, an estimated budgetary provision of N1.26 trillion has been made to the National Assembly, with Nigerians routinely kept in the dark as to what or how this huge sum was spent.
On the 27th of April, a response letter, dated as written on the 23rd of March, 2015 was received from the Legal Services Department of the NASS refusing this request, on the basis that:
"Some of the information in the National Assembly Budget for 2011-2014 is 'personal, third party related and privileged and are all exempted under Sections 14 and 15 of the Freedom of Information Act, 2011 and that the other information you requested for are published and available in public libraries and cannot be applied for by virtue of Section 26 of the Freedom of Information act, 2011.'"
Because it is on record that no one can specifically state how the National Assembly spends its budget annually and no public library has any given information regarding this, BudgIT took NASS to court, challenging this unfortunate situation, where the same institution which passed the FOI Law refuse to obey it. We want to publicly state that as at today, Senator Mark's NASS is spending scarce public funds to defend this lawsuit; to ensure that a breakdown of the NASS budget never sees the light of public scrutiny. Senator Mark's anger at a call for transparency in its basic form shows the disdain with which he treats citizens' demand for accountability.
We hereby ask Senator Mark to stop being economical with the truth, and accept that he presided over a National Assembly that spent N600bn with no records of accountability, and worse still, a NASS with no willingness to start becoming accountable to the same Nigerians Senator Mark purports to serve.
It is now clear that there is no room for people like David Mark in today's Nigeria, where citizens are strongly demanding accountability for every single kobo spent by public officials. If Senator Mark insists that the single line which states that the National Assembly will receive N150bn in the budget is openness and transparency, he should vacate his seat immediately, to allow his constituents receive the higher quality of representation they deserve in the NASS.
For the umpteenth time, BudGIT demands a full breakdown of the NASS budget, so we can make this available to the public. The current vagueness of the NASS budget emboldens us to dispute David Mark's spurious claim that lawmakers have made sacrifices by cutting their budget from 150bn to N115bn; because there are no documents in the public domain to prove this. We insist that the NASS does not need more than N80bn to run its operations and therefore challenge Senator Mark to open his books, and allow Nigerians be the judge of this absurd situation where lawmakers who spend N600bn in 4 years amid widespread socio-economic turmoil can still claim to be making "sacrifices."
We ask our lawmakers to prove us wrong; this only requires the National Assembly publishing any statements of account it has on its website, for every Nigerian citizen to judge.
In ending, we must however acknowledge a speck of truth in Senator Mark's statements, when he griped that: "Every time, people will talk about the National Assembly budget…"
Senator Mark, on this alone you are right. Nigerians are not going away anytime soon. From what we see, they will keep talking about the NASS budget, and are not averse to civic action by using the courts of law, their voices on social media, or their votes at the polls.
To Senator Mark, and every lawmaker of the Federal Republic of Nigeria, please accept our informed advice on this matter of the NASS budget: once the masses decide to collectively exert it, People Power is a force no elected leader, anywhere in the world, no matter how highly placed, can withstand.
In your best interests, more so in the interest of this country and the great citizens that populate it, it is time to #OpenNASS.