Bed Rest Over, Muhammadu Buhari Heads Back From UK Friday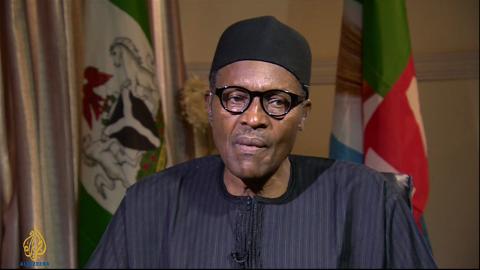 by Musa Abdullahi
The All Progressives Congress, Maj. Gen. Muhammadu Buhari, who left Nigeria for the UK to visit his doctor and attend the Chatham House outing is due back in the country on Friday .
It was learnt in Abuja on Wednesday, that the General's Doctor had asked him to be on a bed rest following the campaigns he'd embarked on in preparations for this month's elections.
A top APC source who doesn't want his name mentioned said " I don't know why people a making a big deal over the General's health condition, he was advised by his doctors to take a break from the campaign and rest, which he has done, if you are 72 and moved from one Nigerian town to another campaigning, of course you will break down".
While some of his supporters are pushing for a carnival-like reception for the general, others are angling for a less flambuoyant approach in line with his well-known penchant for modesty.
Events lined up for his return are still being kept a secret. However, the APC is not leaving anything to chance as it is going ahead with preparations for its grand finale rally in Abuja.
Answering a question sent in from a Twitter user who asked him if at 72 he did not feel he was too old to rule, General Buhari replied: "My doctors assure me that I am fit and I am ready to return to Nigeria to continue the onslaught against the PDP."
When contacted, the National Publicity Secretary of the APC, Alhaji Lai Mohammed, confirmed that the party's presidential candidate would be back in the country at the weekend.
Mohammed, who spoke in a telephone interview with The PUNCH in Abuja, said, "I spoke with him (Buhari) this morning (Wednesday), he will be back in the country God willing this weekend."
As to the planned grand finale of the party's presidential campaign rallies, he said, "I cannot confirm the exact date yet because we have to meet. It is when we meet and a decision is taken that it will be announced."