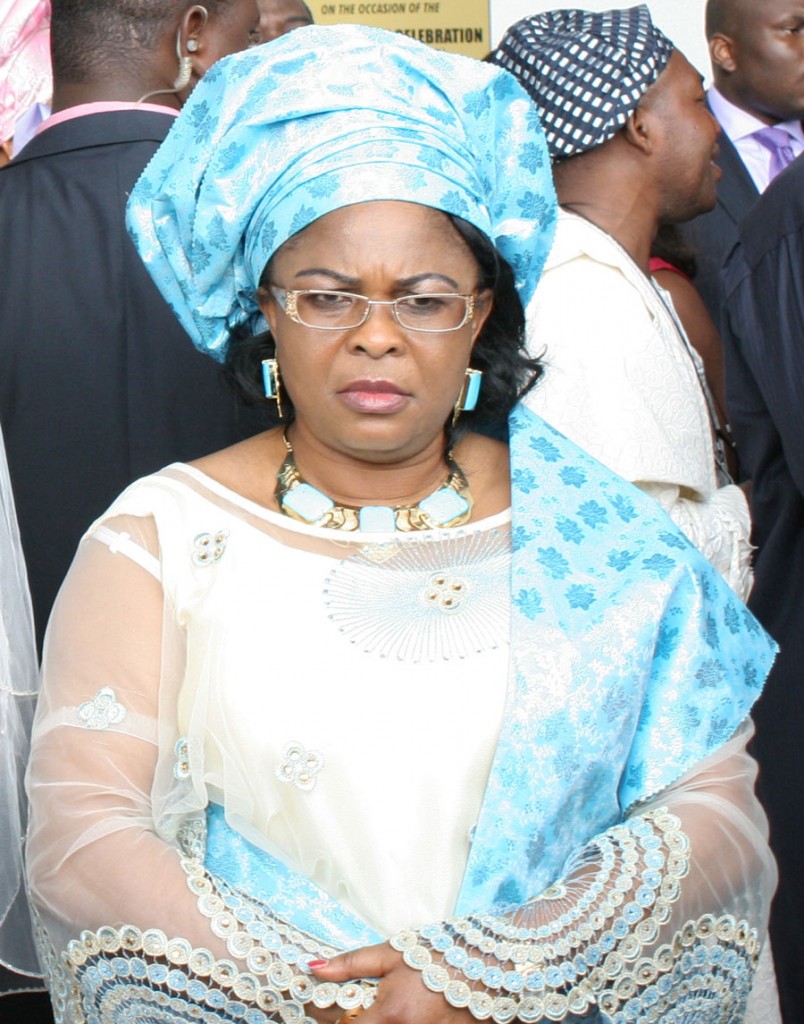 First Lady, Mrs. Patience Jonathan, has denied a media report that she was paid N3billion by the Niger Delta Development Commission to facilitate the agency's 2015 Budget.
The report, Sahara Reporters had claimed that apart from the sum, Mrs. Jonathan collaborated with a former Minister of State for Education and PDP Gubernatorial candidate in Rivers State, Chief Nyesom Wike, in a number of schemes that enabled them loot the resources of the NDDC. The report further claimed that, as a result of the purported loot, staff in the commission, had been owed salaries for few months.
But the President's wife, in a statement by her media assistant, Ayo Adewuyi, on Monday, described the report as hoax. Punch reports that, Adewuyi further said, the report was aimed at misleading unsuspecting members of the public and recruit them into their hate campaign against Mrs. Jonathan.
He added that the step was meant to again portray her as an overbearing and intrusive woman against her well known passion for peace and advancement of the cause of women and children in Nigeria.
The statement read, "Nigerians are very conversant with the workings of the National Assembly regarding passage of Budgets.
"Parliamentary process requires that the Appropriation Bill goes through first reading, second reading and third reading and subsequent harmonisation by the two chambers.
"One then wonders at which level of this process the First Lady influenced the passage of NDDC Budget that warranted her being paid N3billion for the alleged 'Consultancy.'
"Therefore, it will be impossible for one single person to influence its passage or is the author trying to indict our lawmakers?
"The report is therefore, to say the least, dubious, diversionary, unfair, unkind, and totally unacceptable. Dame Patience Jonathan did no such thing."