'Live What You Love', Sean Tizzle Flaunts New Tattoo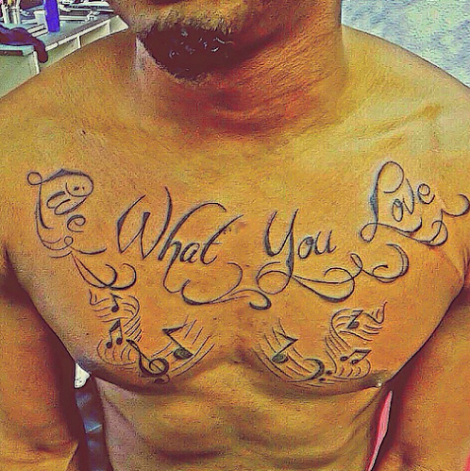 Difference entertainment's lead artiste, Sean Tizzle recently got inked on his chest and he showed off his new tattoos on Instagram.
The caption read: "Living what I Love #Music … What do you Love #NewTat … My people Sure You Like huh".
You like?