Cherubim & Seraphim Church Insists Viral Nude Photos Of Their Apostle Is Blackmail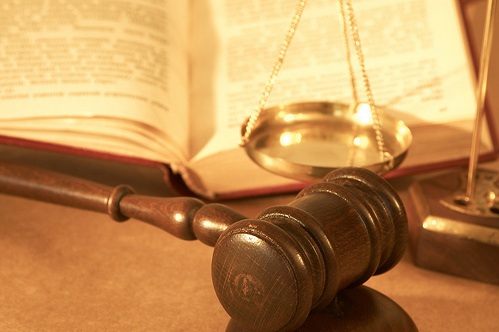 Recently, the nude photo of Apostle Timothy Adewoye, the district Chairman, Idimu sub headquarters of the Holy order of Cherubim and Seraphim movement church, Lagos state went viral online. The church has come out to say it was all a blackmail.
According to Senior Apostle Abimbola Esuola, the 80 years old apostle was attacked and stripped by four men while he had gone to pray for a female member of the church in her home. While speaking to press men, Esuola revealed that the men had demanded for 10million Naira from the apostle or he would risk having the photos put online. According to Esuola, Adewoye paid 2.15 million Naira but his blackmailers kept on asking for more money but when he could not take it anymore, he revealed what had happened to his secretary who gathered some other church members and had the case reported to the Idimu police station.
The suspected blackmailers are said to have also blackmailed a prominent banker in similar fashion. Detectives went after the suspects and were able to arrest only Sherifat Balogun (a female member of the church who had a similar case being investigated already) and a certain Makanjuola Olagunja. Three others fled. 
At the Ejigbo magistrate court yesterday, the police filed charges against Balogun and Olagunja in suit No. MM/E/7/2014. Olagunja and Balogun both of Akowonjo area of Lagos State, are facing a six?count charge of conspiracy, assault, threatening violence, obtaining money under false pretence and stealing.
The court remanded Balogun and Olagunja in prison for blackmail.
The prosecutor in the person of ASP Nicholas Atumonye, told the court that the accused committed the offence on November 13, 2013 at 11, Shagari Estate, Ipaja, a suburb of Lagos State. He  said the accused conspired with the others who have now fled to assault Prophet Adewoye by forcefully pulling off his clothes and taking nude shots of him.
He said the accused threatened to publish the nude pictures of the prophet and unlawfully obtained N2.150 million from him to prevent the publication of the pictures. He also revealed that the accused threatened the life of their victim by demanding for money through several phone calss.
Those offences contravened Sections 56, 170, 285, 312 and 409 of the Criminal Law of Lagos State, 2011 according to him as Section 312 even stipulates 15 years imprisonment for convicted offenders.
The charges were denied by the accused but the prosecutor objected to bail for the accused since their gang members were still at large. The case was adjourned  by the magistrate, Mrs. M.B. Folami to consider the request of the accused for bail.
Source: Vanguard NGR