Nigerians have no business being poor — Tinubu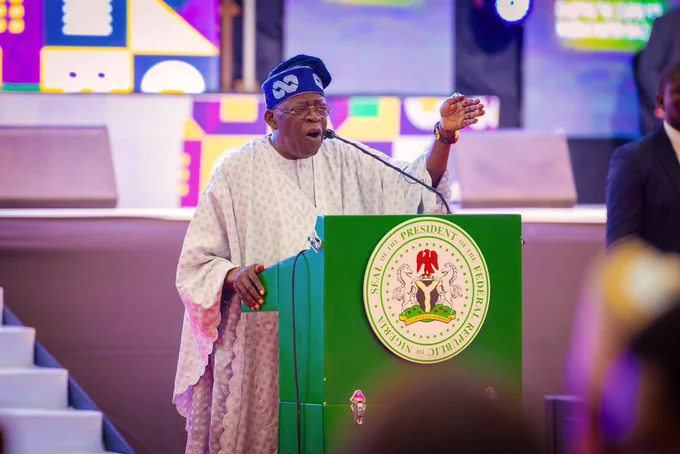 President Bola Tinubu, on Thursday, said Nigeria had no business being poor, having been blessed with enormous human and natural resources across the country.
In a statement by Chief Ajuri Ngelale, the Special Adviser to the President on Media and Publicity, on Thursday in Abuja, Tinubu assured Nigerians that under his leadership, the resources would be adequately harnessed for the benefit of citizens.
Ngelale said the president stated this at a meeting with a 62-man delegation from Rivers, comprising of leaders from both the ruling All Progressives' Congress (APC), and the opposition Peoples Democratic Party (PDP), to the State House, Abuja.
"We are not meant to be in a position to be poor. We will turn the tide! Somewhere, somehow in this storm, there's a quiet and peaceful place for us. We will locate it!
"We are not lazy people, we are richly endowed. We just need to be our brother's keeper, and good neighbours to one another. I am not a President that will give excuses.
"'I will work hard for our nation with purpose, determination and dedication, to create wealth for all Nigerians., we have no reason to be poor! We will not look back, we will run aggressively forward.
"Today, we may be swimming against the tide. But the waves will soon propel us forward from behind. We will achieve the goals and dreams of our forefathers. I am inspired by the people I now lead," the President said.