Top 50 brands Nigeria reveals most valuable brands in 2023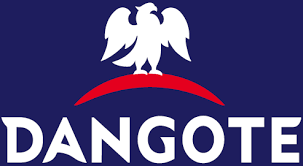 The 2023 brand perception assessment, recently unveiled by Top 50 Brands Nigeria, has shed light on the most valuable brands within the nation. The report showcases the consistent influence and market presence of key players such as Dangote Group, MTN, Airtel, and Globacom, solidifying their positions in Nigeria's corporate landscape.
Dangote Group, for the sixth consecutive time, has claimed the title of Nigeria's Most Valuable Brand, amassing an impressive 86.2 percent on the brand strength measurement index (BSM).
Securing the second spot, MTN garnered an 85 BSM index score. The telecommunications sector's impact remained evident as Airtel Nigeria and Globacom took the third and fourth places, respectively.
The top 10 lineup was completed by Access Bank, Zenith Bank, Coca-Cola, GTCO, First Bank, and BUA Group. BUA Group made a notable entry, achieving a score of 70.8.
The comprehensive report encompassed a detailed industry analysis, highlighting the enduring prominence of locally owned brands within the top echelons.
A closer look at the industries revealed that the banking services and consumer goods sectors enjoyed the most prominent brand representation, closely followed by the conglomerates sector.
Offering insights into the evaluation process, Taiwo Oluboyede, CEO of Top 50 Brands Nigeria, drew an intriguing analogy between brands and human personalities. "A brand is akin to a person, encapsulating all the qualities that define their identity to the audience," Oluboyede observed.
He further emphasized the pivotal role of brands in making commitments and consistently delivering on them. This factor, he highlighted, distinguishes top-tier brands from the rest, forming the bedrock of their prominence and influence.