Exploring the Top List of Intriguing Sexual Kinks and Fetishes: From Bondage to Formicophilia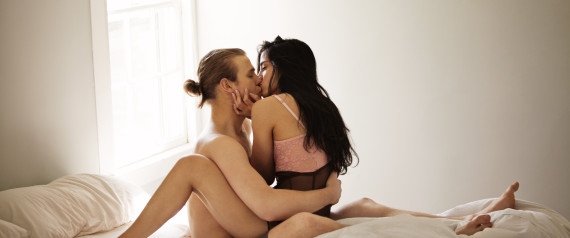 Sex therapist Dr. Kelifern Pomeranz, PsyD, explains that while all fetishes are considered kinks, not all kinks are fetishes. A fetish involves a sexual attraction to objects, body parts, or situations that aren't conventionally seen as sexual, whereas a kink is a broader term encompassing various sexual interests, behaviors, preferences, and fantasies that deviate from the mainstream.
Dr. Justin Lehmiller, a research fellow at the Kinsey Institute and author of "Tell Me What You Want," suggests that fetishes and unusual sexual interests develop gradually. They can stem from associating arousal with particular stimuli, such as an object or body part, during sexual experiences. The brain then links this stimulus to pleasure, reinforcing the attraction.
In exploring kinks or fetishes with a partner, open communication is crucial. Dr. Pomeranz advises setting aside dedicated time for a calm discussion and ensuring both partners are informed. Sharing well-researched information from credible sources can help address concerns and anxieties. Consent and patience are paramount when engaging in any type of sexual kink or fetish.
If you're interested in delving into different forms of sexual play, here are 21 examples of sexual kinks and fetishes you might not be familiar with:
Bondage: Bondage involves restraining a partner using items like rope or cuffs, often as a trust-building exercise or to enhance other sensations during sexual play.
Age Play: Age play involves role-playing different ages, often with a power exchange dynamic. Common scenarios include an adult caring for a "baby" partner.
Quirofilia: Quirofilia, or hand partialism, is an attraction to fingers and hands, emphasizing their sensual nature and potential in arousal.
Foot Fetishism: Foot fetishism entails sexual arousal from feet. This can include various activities, from admiring specific footwear to enjoying interactions like foot massages.
Somnophilia: Also known as sleeping beauty syndrome, somnophilia involves arousal from observing or engaging with a partner who appears asleep or unconscious.
Katoptronphilia: This involves an attraction to mirrors and watching oneself engage in sexual activities, enhancing the visual aspect of intimacy.
Sensation Play: Sensation play includes various activities that stimulate the body's senses, such as temperature play, tickling, or using different textures for arousal.
Electrostimulation: Electrostimulation involves using devices to create arousing sensations through mild electric shocks or pulses, adding an intense element to play.
Gagging: Gagging is a form of dominance/submission play where a submissive partner is made to drool and feel helpless, enhancing the power dynamic.
Scene Play: Scene play revolves around preplanned scenarios, often with specific roles and dynamics, allowing partners to explore their desires within a contained context.
Consensual Voyeurism: Consensual voyeurism involves observing others engaging in sexual acts, often with the excitement of being watched.
Sadism: Sadism involves deriving pleasure from causing controlled pain to a partner within a consensual and negotiated context.
Autonepiophilia: Also known as paraphilic infantilism, this involves role-playing as a baby, often with a caregiver figure. It can overlap with BDSM dynamics.
Lactophilia: Lactophiles are aroused by the sight of lactating breasts and may enjoy the act of suckling on them.
Urophilia: Urophilia, or "water sports," entails sexual arousal from urination. It may involve watching someone urinate or being urinated on.
Necrophilia: Necrophilia involves sexual attraction to corpses, often reflecting complex psychological factors and power dynamics.
Vorarephilia: Vorarephilia, or "vore," is an interest in fantasies involving being eaten or consuming another person.
Macrophilia: Macrophilia is a sexual attraction to giants or giantesses, often involving themes of domination and submission.
Emetophilia: Emetophilia entails sexual arousal from vomiting, either watching someone vomit or engaging in the act oneself.
Zoophilia: Zoophiles are attracted to animals in a romantic or sexual context, often with emotional investment and mutual affection.
Formicophilia: Formicophilia involves sexual arousal from small insects or creatures crawling on the body, often focusing on the genital area.
Remember that consent, communication, and mutual respect are essential when exploring any sexual kinks or fetishes with a partner.