Severe Rainfall Alert: 19 States and 56 Communities Brace for Potential Flooding, Urgent Measures Required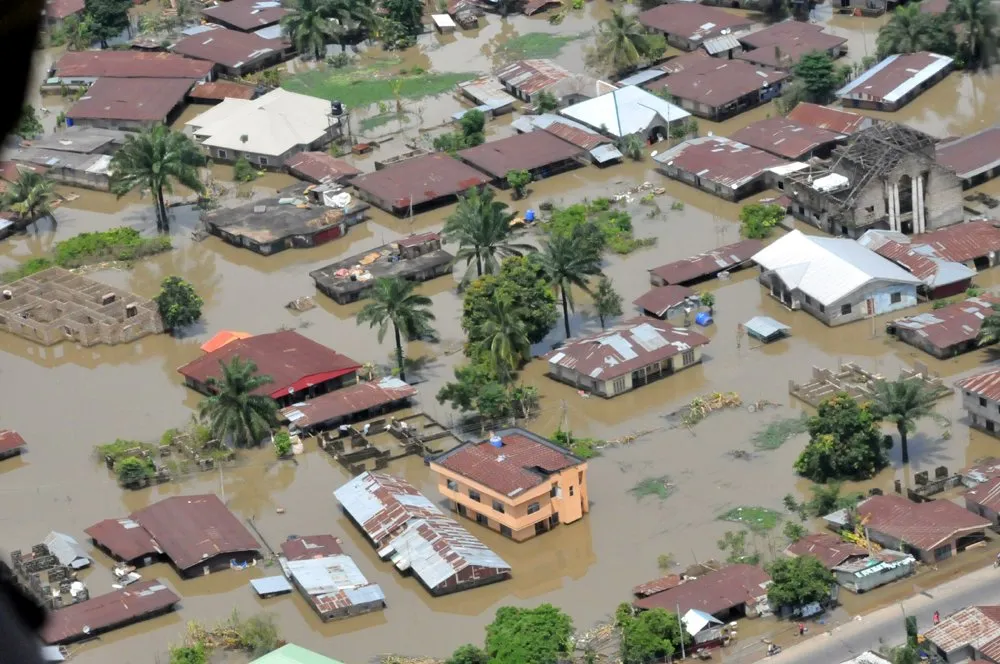 In a foreboding announcement, the National Emergency Management Agency (NEMA) has issued a stark warning, signaling the potential onset of heavy rainfall and consequential flooding across 19 states and 56 communities nationwide. The impending meteorological conditions, if realized, have the potential to unleash significant flooding and associated challenges.
Lending gravity to this alert, Ibrahim Farinloye, the diligent Lagos Territorial Coordinator of NEMA, conveyed the critical information through a statement released on Monday in Lagos. The affected regions span a wide geographical expanse, encompassing diverse states and communities.
The states and communities at risk of experiencing the deluge include:
Delta: Aboh, Ekiti State; Ado Ekiti, Ondo State; Akure, Idanre, Ifon, Iju Itaogbolu, Ogbese, Owo, Owena, Ondo.
Lagos State: Apapa, Badagry, Eti Osa, Ikeja, Ikorodu, Ikoyi, Lagos Island, Ojo Lagos, Surulere.
Anambra: Atani.
Ogun: Ifo, Ota, Sagamu.
Nasarawa State: Lafia, Wamba.
Cross River: Ikom, Ogoja.
Bauchi State: Jamaare, Misau, Azare, Itas ,Kafin Madaki, Kari, Kirfi, Tafawa Balewa, Katagum.
Jigawa: Hadejia, Miga.
Osun State: Ilesa, Oshogbo.
Kwara: Kosubosu.
Zamfara: Anka, Bungudu, Gusau.
Sokoto State: Goronyo.
Adamawa: Numan, Shelleng.
Taraba: Serti.
Benue: Ito, Katsina-Alan, Vande-Ikya.
Imo State: Oguta, Orlu.
Abia State: Ugba.
The urgency of this situation cannot be overstated. As the clouds gather and the potential for heavy rainfall looms, NEMA's warning underscores the need for timely and decisive measures to mitigate the adverse impacts of flooding. The affected regions and communities must remain vigilant and prepared to respond effectively to these potential challenges, minimizing damage and ensuring the safety and well-being of residents.
The time to act is now, as communities brace themselves for the unpredictable forces of nature. NEMA's alert serves as a clarion call for swift and coordinated efforts to safeguard lives and property from the impending threat of flooding.