INEC, APC, Tinubu unsettled as Atiku subpoenaed witnesses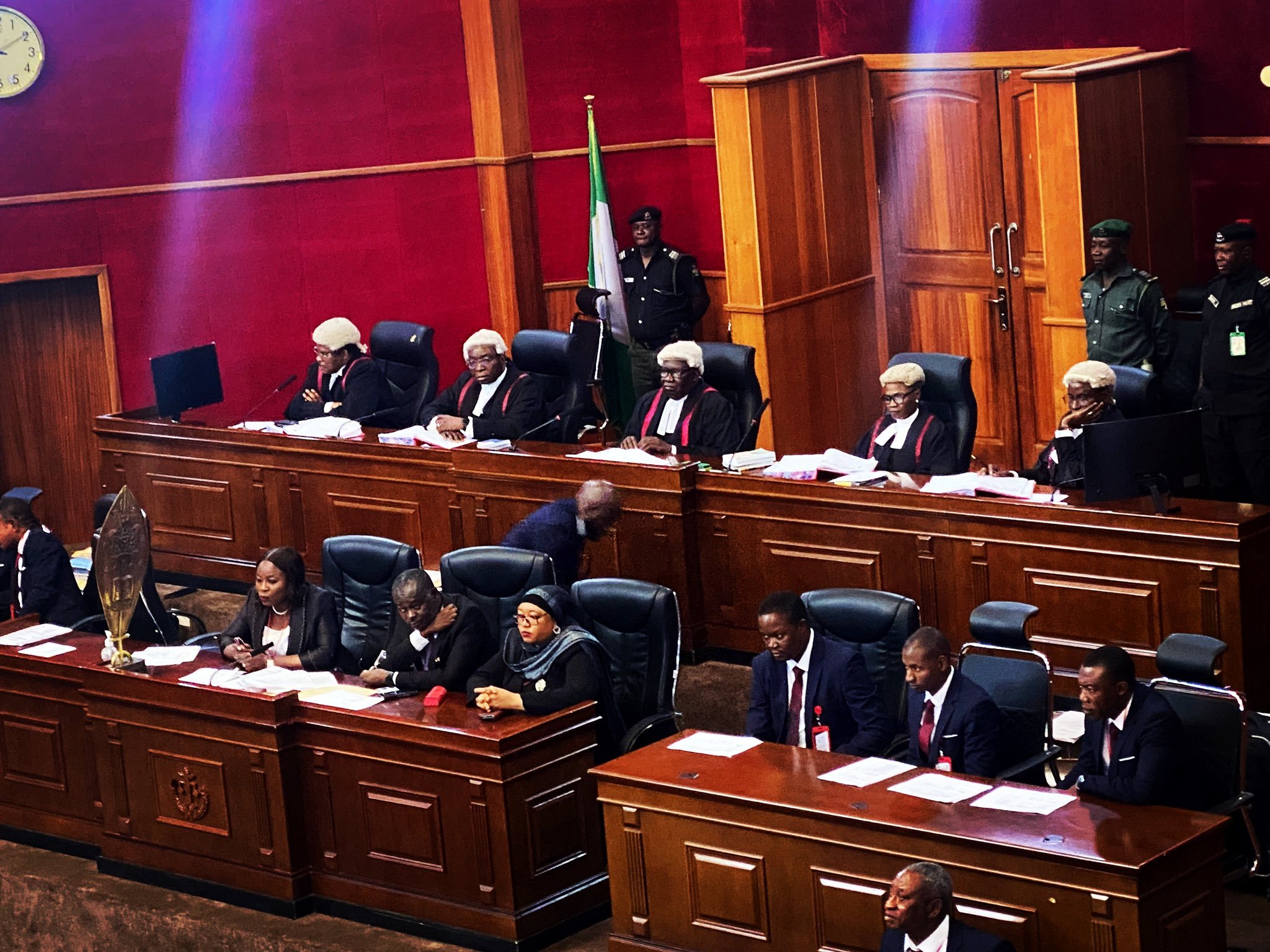 The Independent National Electoral Commission (INEC) President Bola Tinubu and the All Progressives Congress, (APC) on Wednesday in Abuja, opposed the appearance of subpoenaed witnesses of Alhaji Atiku Abubakar and the Peoples Democratic Party, (PDP) to testify at the Presidential Election Petition Court (PEPC).
The respondents appeared unsettled when the petitioners called the first subpoenaed witness saying they were not prepared to cross examine the witness having been served the witness statement only on Wednesday.
The respondents, through their counsel, objected to the taking of the evidence of the witness who was said to be an Ad hoc staff of INEC during the February 25 presidential election.
Counsel to the petitioners, Chris Uche, SAN, informed the court that the petitioners had three subpoenaed witnesses and went ahead to call the first one.
As soon as the witness entered the witness box, counsel to INEC, Abubakar Mahmoud, SAN, vehemently opposed to the witness giving his testimony, NAN reported.
According to Mahmoud, I was only served this morning with the statement of the witness and as such, I  have to study the statement in order to do a thorough cross-examination.
He insisted that the witness could not be taken since he was said to be an Adhoc staff of the Commission and as such he would have to go and look at INEC records to enable him confirm the status of the witness and prepare adequately.
Counsel for Tinubu, Akin Olujimi, SAN, that of the APC, Mr Lateef Fagbemi, SAN, also said they were served with the witness statement on Thursday and needed time to peruse it for proper cross examination.
Attempts by Uche to insist that the witness be taken saying ordinarily, subpoenaed witness statement didn't have to be front loaded were futile as the respondents insisted that they had to peruse the statements.
Uche pleaded with the court to take at least one of the subpoenaed witnesses saying there was nothing strange in the statement to warrant an adjournment.
Following the respondents insistence, Uche urged the court to adjourn untill Thursday for the three subpoenaed witnesses to give their testimony.
Earlier, the petitioners called their 11th witness, Mr Ndubisi Nwobu, the PDP Collation Agent for Anambra.
Nwobu, in his evidence-in-chief told the court that he was forced to sign the Form EC8D because it became evident that if he did not sign, INEC would not give him a copy.