Our school with 350 students has only 3 teachers, Bauchi community laments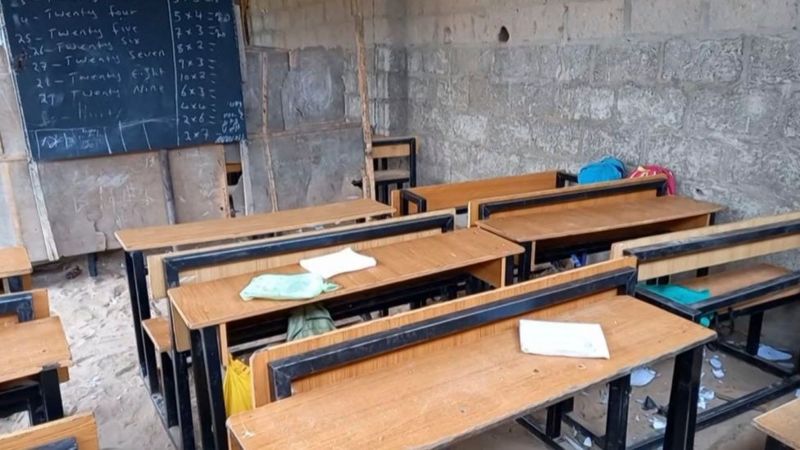 The Gabchyari community in Darazo Local Government, Bauchi State, say the only Primary and Junior Secondary School, JSS, in the community with a student population of 350, has only three teachers.
This was disclosed by some members of the community in separate interviews with the News Agency of Nigeria in Gabchyari on Monday.
They said that the situation has contributed to the high number of out-of-school children in the area and appealed to Bauchi State Government to deploy more teachers to the school to save the situation.
One of the community members, Malam Isa Ibrahim, said that the dearth of teachers in the school had also discouraged many parents from sending their children to school.
"We want the government to help us get more teachers here, teachers are very important and needed in this school," he added.
Similarly, Yahaya Adamu, another resident, called on the state government to renovate the school, to make the environment conducive for teaching and learning.
He disclosed that out of the three blocks of six classrooms in the school, only two are in good condition.
Mr Adamu added that the lack of potable water in the community had contributed to the nonchalance of the students and parents to learning.
"It is very hard for the students to get water before they go to school, they spend most of the time searching for water during school hours.
"This makes them not to attend classes on time. And even if they go, they are always tired from the rigour of fetching water," he said.
Abdullahi Muhammad, a teacher, said the school has only two teachers for the JSS classes and one for the primary school section.
"Sometimes, people ask us `what do you teach them, because you are only three teachers in the school'.
"We have one teacher who doubles as the headteacher with more than 200 pupils in the primary school and 150 JSS students.
"Most times, I and my partner in the JSS assist by teaching in the primary classes. We go there to do our best," he said.
Reacting, Abdullahi Muhammad, the Public Relations Officer, Bauchi State Universal Basic Education Board, said that posting of teachers was the responsibility of local governments' Education Secretaries.