Sit-at-home order: Enugu residents defy Governor's directives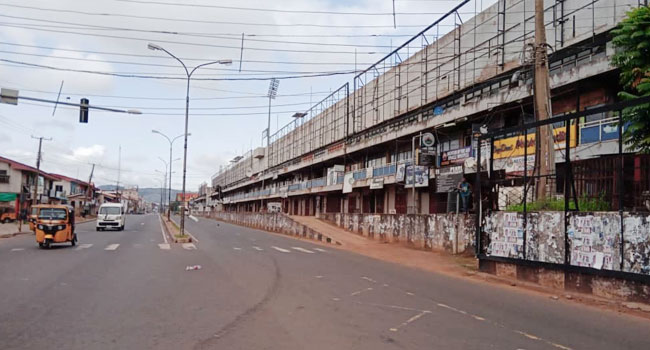 Residents of Enugu State have defied the state government's directives on the Monday compulsory sit-at-home order issued by the proscribed Indigenous People of Biafra (IPOB), as roads, schools, banks, markets and other public places were completely deserted.
The state governor, Peter Mbah had on June 1 declared "no more sit-at-home in Enugu," effective Monday, June 5, asking individuals and corporate organisations to ensure full-scale business activities in the state.
Mbah stated that his government would be ready to engage in dialogue with people who have genuine grievances so as to foster lasting peace and security in Enugu State, adding that the order dwindles creativity and productivity of the people.
The governor's ban on the sit-at-home order came last Thursday with a call on President Bola Tinubu to release IPOB leader Nnamdi Kanu.
After his first security council meeting with the heads of all the security agencies at the Government House, Enugu State, Mbah told journalists that the sit-at-home declared in the South-East to press for Kanu's release had impeded economic activities.
"Consequently, from Monday, June 6, 2023, there will be no observance of any sit-at-home in all nooks and crannies of Enugu State," he said on Thursday.