FCTA to develop bicycle lanes in Abuja metropolis, to reduce the effect of climate change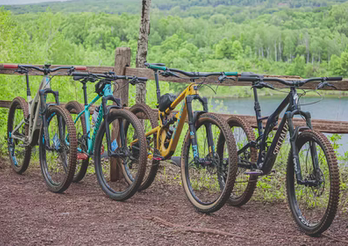 Olusade Adesola, the permanent secretary, Federal Capital Territory Administration, FCTA, says steps will be taken towards developing bicycle tracks within the Abuja metropolis.
Mr Adesola made the expression in a statement by the director, Information and Communication FCT, Muhammad Sule, in Abuja on Sunday.
According to the statement, Mr Adesola spoke at the opening of the 2023 World Bicycle Day in Abuja.
He said that bicycle tracks were already captured in the master plan of Abuja city, saying, "We need to develop them.
"This move will deepen the campaign to reduce the effect of climate change, emissions will be reduced if cycling is encouraged," he said.
The permanent secretary described cycling as an enjoyable and physically beneficial sport which should be encouraged and promoted.
"As a people, we need to imbibe the culture of riding bicycles, both as sport, exercise and means of transportation.
The benefits of cycling are enormous. It can improve heart health and strengthen the limbs," he said.
Mr Adesola commended the Indian High Commission in Nigeria for its consistent supports towards the celebration of World Bicycle Day in the FCT.
Speaking, the Indian High Commissioner to Nigeria, Shri Balasubramanian, urged Nigerians to embrace cycling in the interest of good health and healthier environment.
He said the commission had, in the last five years, supported the celebration of the day in the FCT.
The News Agency of Nigeria reports that the theme of the event was: "Cycling – A Better Way to Enjoy the City."