WAEC identifies 56 rogue website operators engaged in leaking examination questions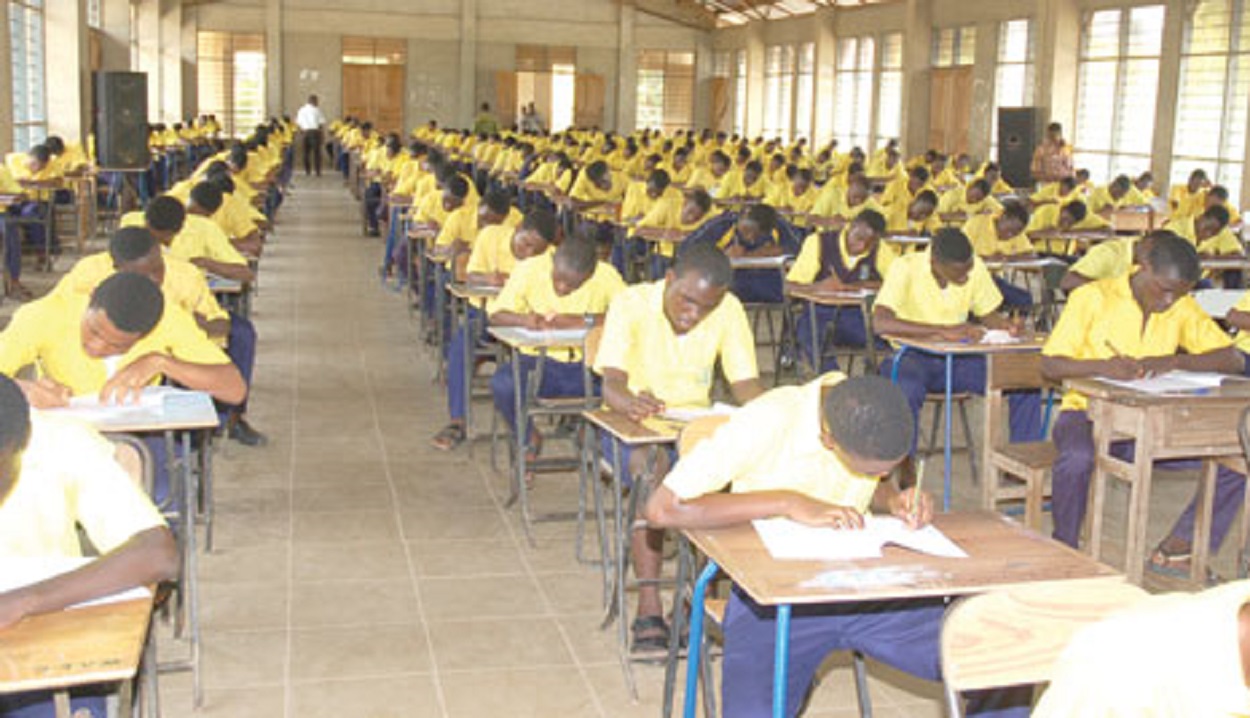 The West African Examination Council (WAEC) has identified 56 rogue website operators that leaked its West African Senior Secondary Certificate Examinations (WASSCE).
The Head of National Office, Nigeria (HNO) Mr Patrick Areghan, made this known on Thursday in Abuja while monitoring of the examination in some Government Secondary Schools.
Areghan said that the identified rogue website operators would be prosecuted by the police in due course.
According to him, some dubious supervisors are responsible for some of these malpractices during examinations.
"We have a regulation to release papers to supervisors one hour before commencement time to enable them go from collection point to the administrative point because of distance in some schools.
"But what they do is to snap the question papers and send to their syndicate groups. You now begin to ask questions what they are trying to achieve with it.
"Candidates are already in the exam hall and you are posting the questions. Sometimes, they change the front of the questions and add 2023 for exam questions of 2020.
"Some gullible parents and students will go for it and destroy themselves because there is no way they can get our questions," he said.
The WAEC head said that the council had put in place technology to detect any form of maleficence from any location.
"I am happy to announce that so far in this exam, we have made a lot of arrest. We made arrests in Ibadan, Maiduguri, Abeokuta, Osogbo, Umuahia and many other states.
"In all, we have made arrest of no fewer than 15 persons comprising candidates, supervisors, school proprietor and other connected with the malpractices.
"Supervisor are our problems, they make a lot of money from this. The exam is taking place in over 21,000 secondary schools in Nigeria with only 2,000 staff strength, how many centres are we going to man?
"These supervisors are teachers given to us by state ministries of education and when they come, they make it a business.
"We are not in control of social media, small boys post questions for advertisement and ask candidates to subscribe on their websites, and then they give them fake questions," he added.
He, therefore appealed to candidates, teachers and parents to maintain the ethics of examination to have a good and sound educational system saying that all hands must be on deck to fight the monsters called examination malpractices.
Also, the WAEC Board Chair, Hajiya Binta Abdulkadri, expressed worry with the involvement of school principals in the exam malpractices.
Abdulkadri, who is also the Director, Senior Secondary Education, Federal Ministry of Education, commended the council for the deployment of technology to nap perpetrators of examination malpractice.
Meanwhile, the principal, Government Secondary School, Kubwa, Mr Musa Zuru commended the progress made by WAEC saying that schools in FCT operate zero tolerance for examination malpractice and urged other schools to key in.
The News Agency of Nigeria (NAN) reports that 1,621,895 candidates are sitting for the examinations across the country in over 21,000 secondary schools.