INEC denies hiring Lagos ex-Commissioner as head of ICT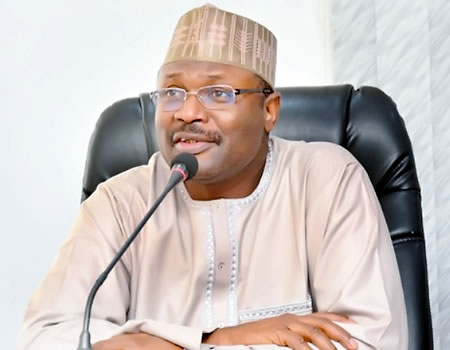 The Independent National Electoral Commission (INEC) has refuted a media report alleging that it has appointed one Femi Odubiyi, a former Lagos State Commissioner as its head of ICT.
Festus Okoye, the INEC Commissioner and Chairman, Information and Voter Education Committee said this in a statement on Wednesday in Abuja.
Okoye said that none of the INEC ICT staff was named Femi Odubiyi also adding that none of its staff had held political appointments.
"The attention of the commission has been drawn to a widely publicised report attributed to a well known Lagos politician, Chief Olabode George, that INEC has appointed one Femi Odubiyi, a former Commissioner in Lagos State and an associate of a prominent politician, as its head of ICT.
"Nothing can be further from the truth. To set the record straight, the name Femi Odubiyi does not even exist within our ICT Department at the INEC headquarters in Abuja or any state office of the commission.
"Our ICT staff are career officers of the commission. None has held any political appointment in any state of the federation.
"The public is urged to disregard the story. Its promoter should have been circumspect so as not to be seen as a purveyor of fake news," Okoye said.