Peter Obi is my hero in this Presidential election – Governor Wike addresses Igbos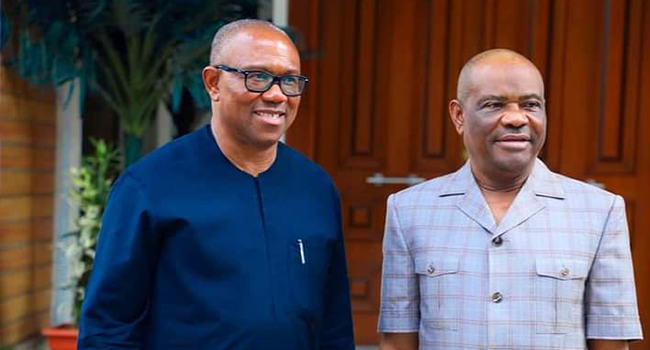 The Governor of Rivers State, Nyesom Wike, has declared Peter Obi of the Labour Party (LP) as the hero of the just concluded presidential election.
Wike, who addressed a town hall with Igbo traders in Port Harcourt, the state capital, said despite Obi not having been declared the winner, his participation in the election guaranteed the emergence of a southerner as the President-elect.
According to the governor, the states where Obi recorded victories would have been won by the Peoples Democratic Party (PDP), thereby retaining power in the North.
He is one of the five aggrieved PDP governors known as G5 who refused to support their party's presidential candidate, Atiku Abubakar, over an alleged violation of the party's constitution on zoning.
"In this election that we just did," he said, "Obi is my hero, as far as I'm concerned. If he didn't contest, power would have remained in the North."
Wike urged the traders to ignore comments by detectors and vote for the PDP in the March 18 governorship and state assembly elections.
The governor also debunked allegations of working against Obi's presidential bid.