Breaking: APC releases Imo, Kogi, Bayelsa gov primary elections timetable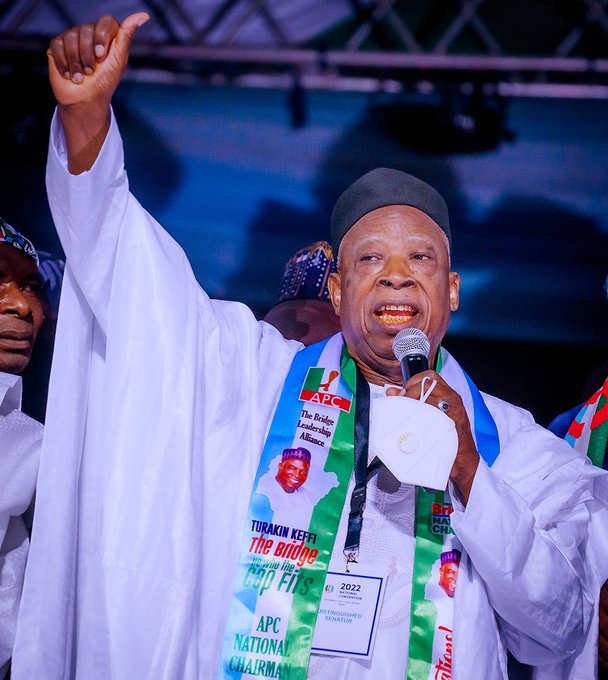 The ruling All Progressives Congress on Friday morning released its primary election timetable for the governorship office in three states namely Kogi, Bayelsa and Imo States.
The timetable was approved for release by the party after a series of meetings with its National Executive Committee and the National Working in Abuja.
A look at the new primary election schedule published on Friday shows that, the cost for the governorship form is still retained at N50 million.
The newly released schedule signed by the National Organising Secretary, Suleiman Argungu, however, stipulated that female aspirants and interested Persons Living with Disabilities are to procure only the expression of interest form (N10m) while the nomination form would be given to them free.
On the other hand, young politicians within the age bracket of 25 to 40 years, who are interested in taking a shot at the governorship ticket at the primary, are also encouraged to pick up the form at a subsidised rate of N30m.
Argungu, however, noted all candidates vying for the position in their respective state should come to the national headquarters of the APC in Wuse II in Abuja from February 15 to 22 to purchase and pick up their forms.
He said, "The last day for submission of the completed governorship nomination form, expression of interest and accompanying documents is Wednesday, February 22 and the screening of aspirants will take place from March 24 – 26. The result for the screening will be published on March 28 while screening appeal holds the following day.
"Members to elect delegates will be financial members of the party of not less than three months to the date of the delegate Congress at the rate of N200 per month. The purchase for the delegate form is N5,000."
The ruling party also announced that the primary election holds on Monday, April 10 while the Congress to ratify the results of the Imo and Bayelsa governorship primaries takes place on April 11.
The primary election appeal follows on Wednesday, April 12.