Court disbands South East security outfit, Ebubeagu, in Ebonyi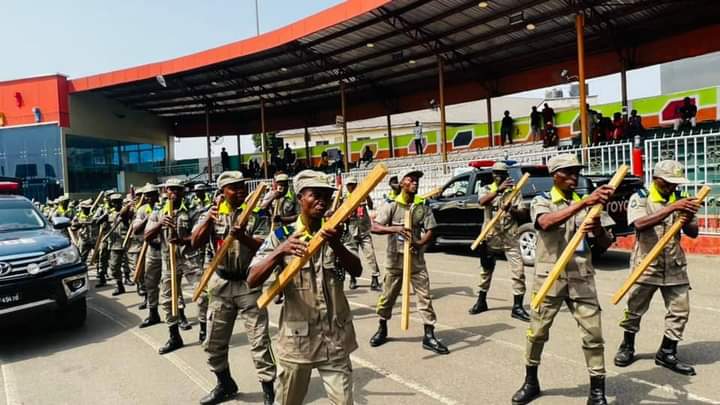 A Federal High Court in Abakaliki has disbanded the South East Security network, named "Ebubeagu" in Ebonyi.
The court also ordered the DSS and Police to collect all the weapons in possession of the Security Network.
The presiding Judge, Justice Riman Fatun, in his ruling on Tuesday in Abakaliki, declared Ebubeagu activities illegal.
Fatun noted that the disbandment was due to human rights abuses, extortions, illegal arrests and use of firearms perpetuated by the body.
"I hereby declare the Ebubeagu outfit illegal, and therefore, it ceases to exist as Ebonyi State House of Assembly has no powers to approve their existence," he stated.
In a suit by Mr Abia Onyike, the plaintiff, the court ordered Ebonyi Government to pay Onyike the sum of N50 million as damages over his abduction and torture by the Ebubeagu Security Outfit in Abakaliki in November 2022.
Ebubeagu had, on November 11, 2022, arrested and detained Onyike, Director of Media and Publicity, Ebonyi PDP Campaign Council, for the forthcoming general elections.
Micheal Odo, Counsel to Onyike, told journalists that he approached the Court to determine "Whether the Ebonyi State House of Assembly has the constitutional powers to enact such Security Agency.
"I also approached the court to seek whether the arrest of the plaintiff on 9/11/2022 and detention and torture by operatives of the Ebubeagu Security Agency and/or Ebonyi State Ebubeagu Corps at the Old Government House, Abakaliki, Ebonyi State, are lawful.
"I am happy over the judgement, and today, justice has been done to my client," Odo added.
The counsel to the state government could not be found to speak with reporters after the judgement.