Immigration seizes 6,216 PVCs and National ID cards from foreigners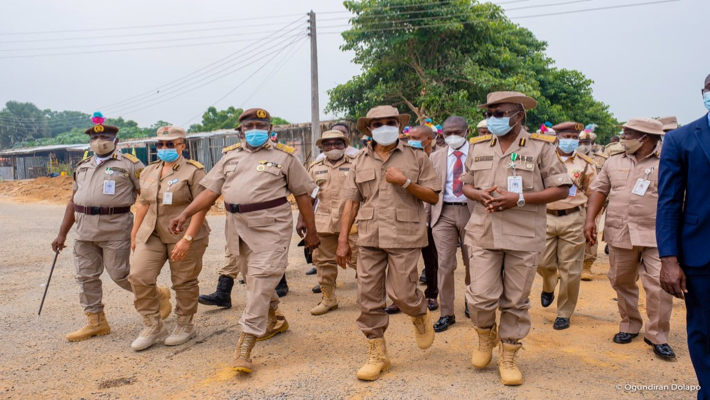 The Nigeria Immigration Service, NIS, has seized a total of 6,216 National Identity and Voter Cards from some migrants in 21 border states across the country.
The Controller General of NIS, CGI, Isa Jere said this on Wednesday at a retreat for top management staff of the Service, in Abuja.
The retreat and operational briefing was part of preparations for the forthcoming polls.
Mr Jere said that 3,823 National Identity cards and 2,393 voter cards unlawfully possessed by migrants were confiscated.
He said that the vital documents were intercepted in Nasarawa, Kebbi, Sokoto, Adamawa, Akwa Ibom, Kogi, Yobe , Kwara, Taraba, Plateau, Lagos, Ogun, Oyo , Zamfara, Jigawa, Edo, Bauchi, Niger, and three other states.
Mr Jere said that the cards were seized in ongoing operations to ensure that migrants from neighbouring countries did not participate in the forthcoming general elections.
The CGI warned that stiff sanctions await any migrant who attempted to participate in the nation's electoral process.
He said that the arrested culprits had since been returned to their countries in line with ECOWAS Protocol on free movement.
The CGI tasked all immigration personnel to regard the February 25 and March 11, 2023 elections as an opportunity to showcase their proficiency in border management and intelligence gathering.
He warned that those caught compromising their duties would be treated as saboteurs and dealt with in accordance with the law.
Mr Jere said the 2022 Electoral Act and the 1999 Constitution had placed legal burden on all stakeholders in the electoral process, especially the NIS.
"This is why we resolved to hold Comptrollers responsible for any failure recorded by their men," he said.
He, therefore, charged heads of commands and formations across the country to upscale surveillance of all locations, including border crossings.
Mr Jere stressed the service's ethical obligation and commitment to maintaining political neutrality, adding that any infraction or unprofessional conduct before, during and after the elections would attract severe sanctions.
He directed Divisional Immigration Officers across 774 local government areas to deepen surveillance and engagements with migrant communities to ensure that no migrant gets involved in the elections.