Nigeria will excel if Tinubu is elected President – Governor Akeredolu of Ondo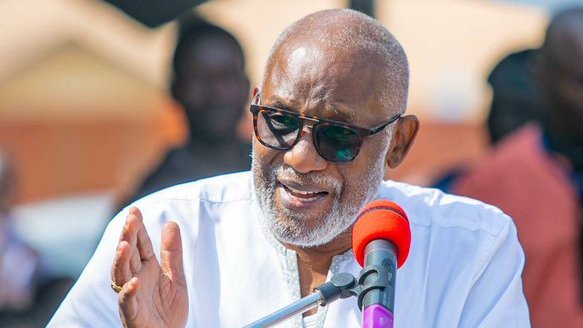 Ondo State Governor, Oluwarotimi Akeredolu, has assured that the country will excel across the board under the candidate of the All Progressives Congress (APC), Bola Ahmed Tinubu if elected as the president.
While urging the people to go out en mass and vote for all the candidates of the party at the forthcoming polls, Akeredolu stressed that the party will pull the country out of the current doldrums.
The governor who spoke at the Ondo North Senatorial Campaign rally of the party held at Methodist Primary School, Owo, called on the people not to allow the struggle for the southern presidency to be in vain.
According to Akeredolu, it is the turn of the South to produce the next president after the eight years of northerners in the saddle.
He said: "Asiwaju Ahmed Bola Tinubu is tested and trusted. He has been Governor of Lagos State and we know how he transformed the State. I can assure you, Nigeria will move forward under Tinubu as President", he said.
Akeredolu called on the people of Owo, Ose and Akoko to vote massively for the Senatorial candidate of the party, Pastor Jide Ipinsagba, adding that his experience in the private sector will help him deliver on his mandate if elected.
He also urged the people to drum support for the House of Representatives Candidates of the party.
The governor said, Hon. Bunmi Tunji-Ojo; Hon. Timehin Adelegbe; and Asiwaju Adegboyega Adefarati will bring quality representation to the people of their Federal Constituencies.
Akeredolu also campaigned for the candidates of the House of Assembly in the Senatorial district.
The Minister of State for Transportation, Ademola Adegoroye charged the people to vote for the APC. He stressed the need for party members to prioritise party loyalty for progress and development.