AGN wants El-Rufai to tender an apology for referring to Peter Obi as Nollywood actor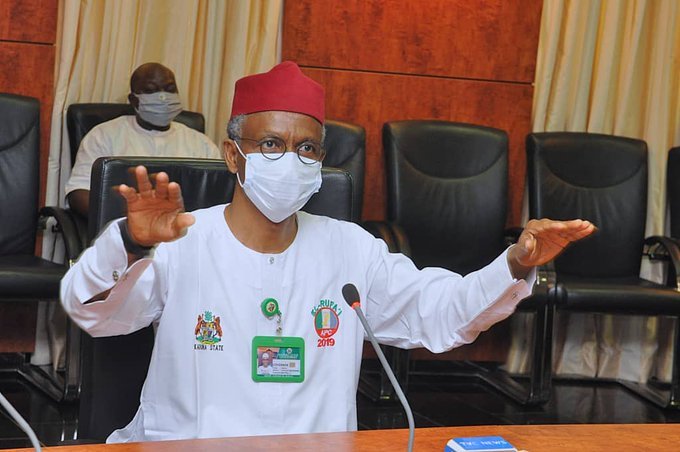 The leadership of the Actors Guild of Nigeria, AGN, has asked Governor Nasir El-Rufai of Kaduna State to withdraw his derogatory statement and tender unreserved apology to Nigerian actors for referring to the presidential candidate of the Labour Party as a Nollywood actor.
El-Ruffai during the week referred to Peter Obi as 'Nollywood actor' while speaking in an interview with Arise News Channel.
The statement has since sparked negative reactions on the country's social media space.
Meanwhile reacting to El-Ruffai's outburst, in a statement issued Saturday and signed by Kate Henshaw, the Guild's Director of Communication, the National President, Mr Emeka Rollas condemned the governor's statement in totality, saying it's not only derogatory to the acting profession but also, it's degrading to the Nollywood actors.
The guild also noted that El-Ruffia's statement is intended to belittle and demean the intellectual capacity of an actor which is unacceptable to the actors in Nollywood.
The statement reads in part: 'The attention of the leadership of the Actors Guild of Nigeria has been drawn to a derogatory statement made by the governor of Kaduna state, Mallam Nasir El-Ruffai, referring to one of the presidential aspirants as a "Nollywood Actor ' in an interview granted to a private television news station recently which is currently trending on social media.
" El Rufai's statement is not only derogatory to the acting profession but degrading to the Actors in Nollywood.
The statement is intended to belittle and demean the intellectual capacity of an actor.
"Using actors to make sarcastic examples of an unintelligent person is arrogant and condescending of a public office holder.
"The statement is very offensive and demeaning to the Actors Guild of Nigeria and Nollywood as a whole as it was purely intended to deride the acting profession.
"Nollywood Actors have in no small way projected the image of our dear country positively from the negative perception the likes of El Rufai and his cohorts have portrayed us to be.
"The Guild is utterly bewildered by this kind of statement from a sitting governor who claims to be educated and intelligent, referring to a noble profession of intelligentsia endowed with uncommon talent. "
Rollas lamented that the governor's statement portrays his ignorance of the pivotal role of the actor in the emerging global creative economy after many years of his checkered sojourn in government.
"Little wonder Nigeria is battling from serious economic quagmire after many years of clueless leadership who depend solely on the oil industry as they are bereft of ideas to grow and develop the country, he added.
Rollas asserted that actors are intelligent, educated, creative, and highly endowed with ingenious capacity to lead and develop Nigeria more than some average leaders in government houses today.
He , however , asked El Rufai to withdraw his nescience statement and tender an unreserved apology to Nollywood Actors.