2023: APC's Tinubu blames PDP for fuel scarcity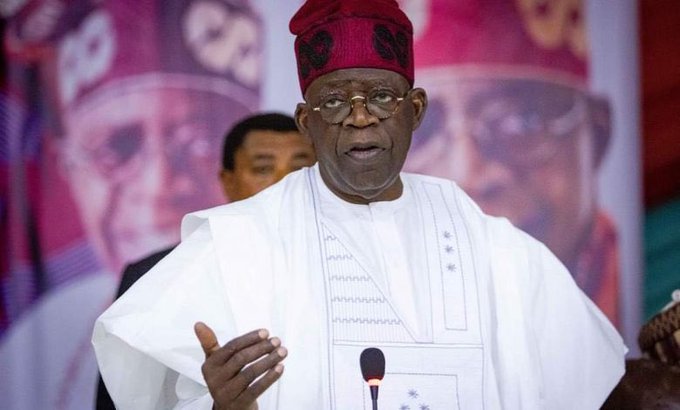 The 2023 Presidential Candidate of the All Progressives Congress (APC), Bola Tinubu, has blamed the major opposition party, the Peoples Democratic Party (PDP) over the fuel scarcity across the nation.
Tinubu during the APC's presidential rally on Thursday in Makurdi said while PDP held sway for 16 years, they issued to themselves Premium Motor Spirit (PMS) licences as well as to their supporters and sympathisers.
"They are now using it to create artificial scarcity with long queues in filling stations and are now blaming the Federal Government.
"We are saying to PDP that enough is enough," Tinubu said.
He assured students that if he would be elected, he would establish students loan scheme, to give them sound education.
"God will help you. Vote for APC, and your headache will be gone," he said.
He further promised that he would give hope to the Internally Displaced Persons (IDPs), stressing that APC was not like the PDP.
He also urged the people to support all APC candidates, emphasising that with them, hope was near and assured.
"The carrier of the message of hope in Benue is the governorship candidate of the party, Rev. Fr Hyacinth Alia.
"He brought hope and prayer. So, do not entertain any fear because Alia is going to be on the saddle. If you vote us you vote for your progress," he said.