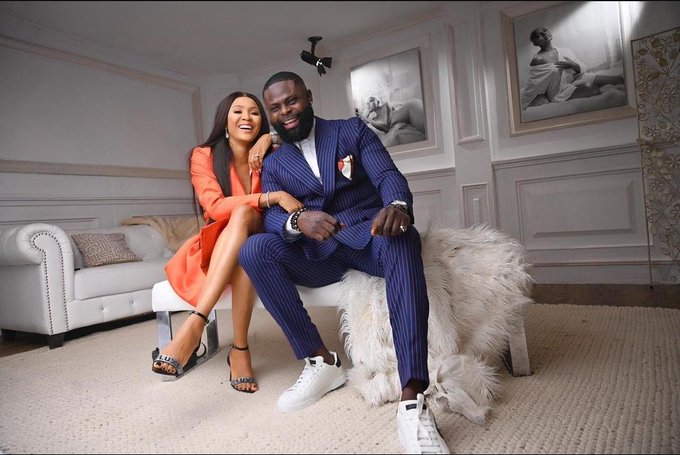 Grace, the wife of celebrity designer, Yomi Makun also known as Yomi Casual, has denied rumours that her husband is gay.
A popular blogger, Gistlover, has stirred speculations about the sexuality of the designer on Friday and his wife said she had been getting messages on the matter.
Addressing the rumours on Friday night, Mrs Makun slammed the blogger and those who believed her, stating that because her husband takes care of himself doesn't warrant the gay label being put on him.
She said, "With the permission of my husband, I am daring the so-called blogger and anyone of you who insinuate to know too much to bring out proofs that confirm Yomi 'gay' as speculated without fact by your devilish camps within 24 hours.
"We all know that the Western fashion world is engulfed with such traits and it's stigmatsing but it is not enough to tag him what he is not even planning to become or be in another world. It is also not a crime for a guy to look good, represent his brand and pay quality attention to himself. It shouldn't be translated to being gay simply because the majority of men out there pay less attention to their looks."