Every passionate traveller or globetrotter from Nigeria has heard their friends, families, or acquaintances refer to them as Ajala. Ajala became a publicist, and his incredible showmanship inspired many musicians, including Portable, Ebenezer Obey, Ayinde Barrister, and Sunny Ade, to write songs about him.
Who is Ajala?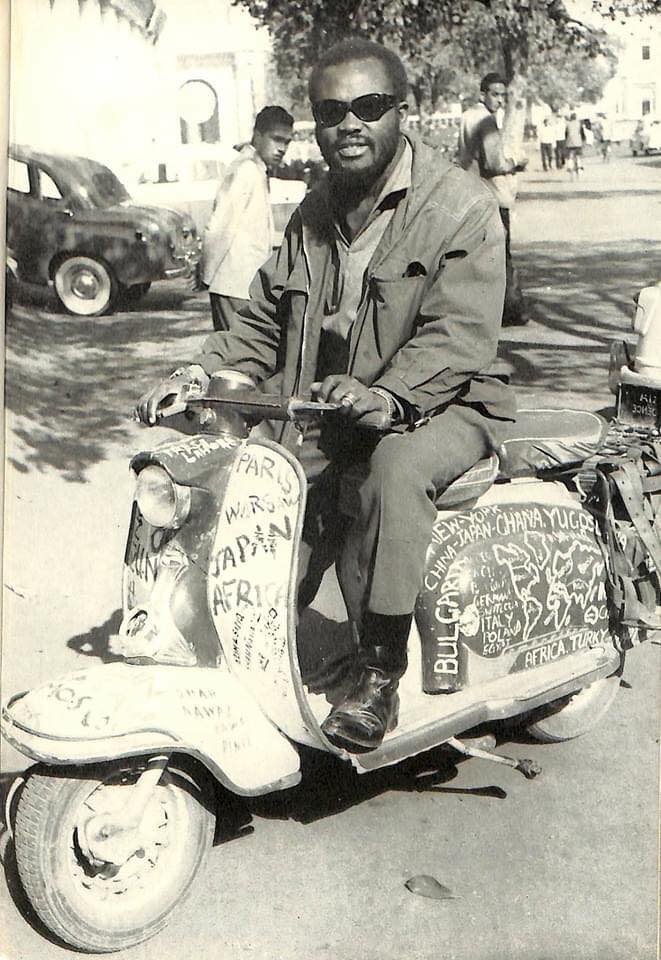 Moshood Adisa Olabisi Ajala, popularly known as "Labs Ajala," was a journalist, travel writer, and actor.
He is well known for being a globetrotter. His single book, An African Abroad, was released in 1963 and chronicled his travel experiences. His name is now synonymous with travel in Nigeria. His name is still used in Nigerian slang to make fun of people who can't seem to settle down anywhere.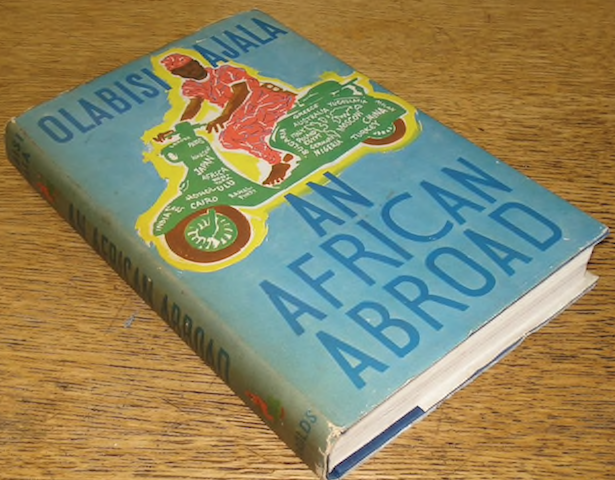 Moshood Olabisi Ajala, a 26-year-old psychology student from London, set out on his Vespa scooter on April 27, 1957, for a voyage that would take him through 40 countries in Europe, Asia, and Africa.
He was dressed in full, ostentatious agbada regalia and a matching cap. Olabisi made a comparable journey as a pre-medical student in the United States, cycling 3,800 miles over ten cities from Chicago to Los Angeles four years prior. He will travel for nine months, covering 30,000 miles in 40 different countries, under the moniker "This Safari," before returning to London.
His journey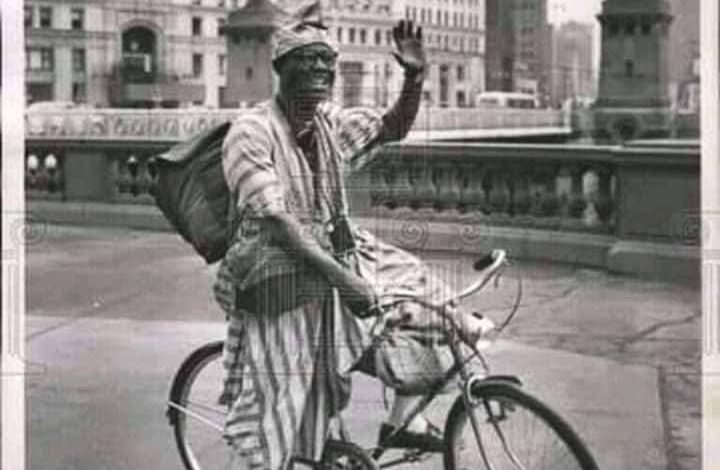 In his book "An African Abroad," Olabisi described his meeting with Gamal Abdel Nasser, who was Egypt's president at the time:
"Every day at 6 am for the next two weeks, I was waiting directly in front of his presidential palace, hoping he would come out. On the 13th day of my hitherto unpromising efforts, around 5 pm, President Naseer emerged from the interior of his residence heading for his car."
The thickly bearded Olabisi shouted as loud as he could while wearing his agbada, drawing the president's attention. The president gave him a warm welcome.
Olabisi's ruthless and extreme approach to travel earned him notoriety and got him into trouble at some point too.
He also had meetings with other influential international leaders, including the American president Ronald Reagan, the Soviet Union's Nikita Sergeyevich, Egypt's President Anwar Sadat, and the Shah of Iran at the time.
The Lebanese security force detained him as he crossed into Israel, assuming he was on an Israeli spy assignment.
His travels carried him to urban and rural areas where black men had never set foot. The "frightening sight" of the black guy invading their village forced some villagers to flee in panic upon his arrival at a farm in Minsk, then in the Soviet Union, which is now in Belarus.
He ended up staying longer than the planned initially nine months, and he was frequently detained. In his six-year travels around the world, he stopped in 87 different countries (from North America to Eastern and Western Europe, through Africa and Asia and as far east as Korea, Indonesia and Australia).
Ajala in the Box office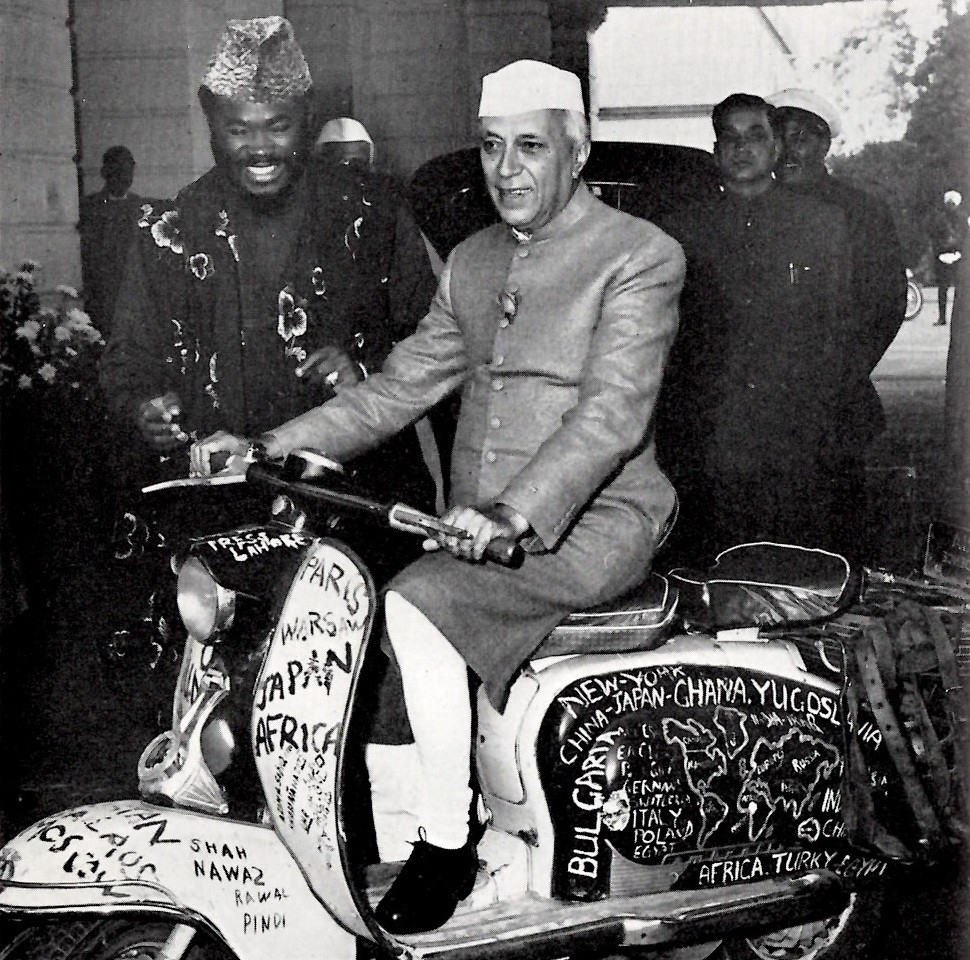 Ajala's exploits paved the way for him to enter the world of movies and several television appearances in traditional African attire.
He appeared in White Witch Doctor, a film produced by 20th Century Fox, for which he was paid $300 per week.
By 1955, he had signed a contract with Hollywood's Eagle Lion's studio to make films with European and African themes.
He also played "Ola," a sidekick to "Loni," a famous African hunter played by Roberts Mitshun.
Ajala's latter days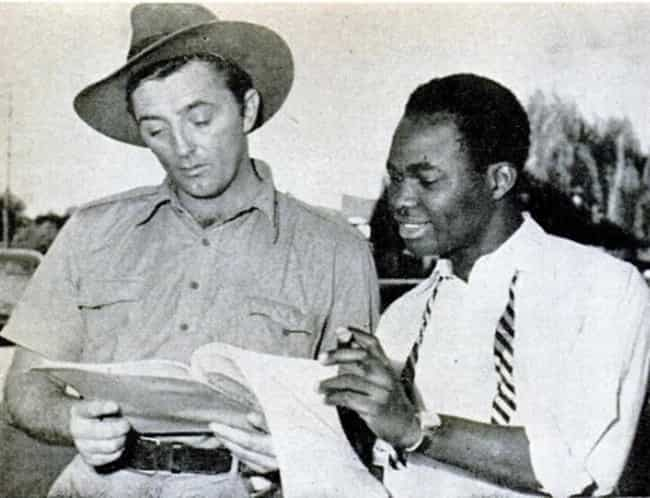 Ajala made lots of fortunes and lived a flamboyant life. Marrying several women across the world. Ajala's extravagant life became difficult to maintain in his final days, and the wealth he had amassed over the years gradually dwindled to penury. In Lagos, he lived in a two-story building in Bariga, where he managed to live with a stroke until he died in a general hospital in Lagos in February 1999 at the age of seventy.
Regardless, Ajala made history. And also experienced life. He accomplished something that no Nigerian or African could do today. His youth was nothing compared to the average person's accomplishments in two lifetimes. His legacy endures.
---
Disclaimer
The information in this article was curated from online sources. NewsWireNGR or its editorial team cannot independently verify all details.
Follow us on Instagram and Facebook for Live and Entertaining Updates.
Always visit NewsWireNGR for the latest Naija news and updated Naija breaking news.
NewsWireNGRLatest News in Nigeria
Send Us A Press Statement/News Tips on 9ja Happenings: [email protected].
Advertise With Us: [email protected]
LISTEN to NewsWireNGR PODCASTS