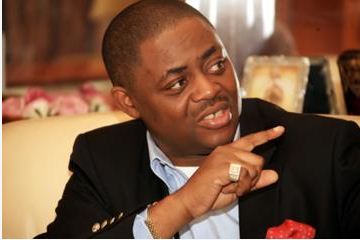 Femi Fani-Kayode, a member of the All Progressives Congress (APC) presidential campaign council has stated that the party's presidential candidate, Bola Tinubu was neither indicted nor convicted of drug trafficking or anything else in the United States of America or anywhere else.
Fani-Kayode made the comment in a Facebook post on Wednesday, November 9 in response to recent media reports that a U.S. court released certified true copies of Tinubu's alleged drug dealing, money laundering case in Chicago.
Fani-Kayode wrote: "Those that say otherwise and have labelled him a drug baron due to an out of court settlement and repatriation of funds that were in his account in the U.S. 30 years ago are ignorant and misinformed.
"They have no idea of how the American justice system works and I would urge them to go and find out.
"If Asiwaju was a drug baron and if he was wanted in America I doubt the U.S. Ambassador would have visited his campaign office a few weeks ago to wish him well.
"If he was a drug baron that is wanted in America I doubt that he would have avoided extradition all these years considering the power, hatred, fury and venom of his numerous enemies and many detractors.
"If he was a drug baron he would not be the leading contender for the presidential election and the man to beat next year.
"The opposition is desperate and are doing all they can to discredit him before February next year."
He added that the former Lagos state governor is on course to win next year's presidential election.