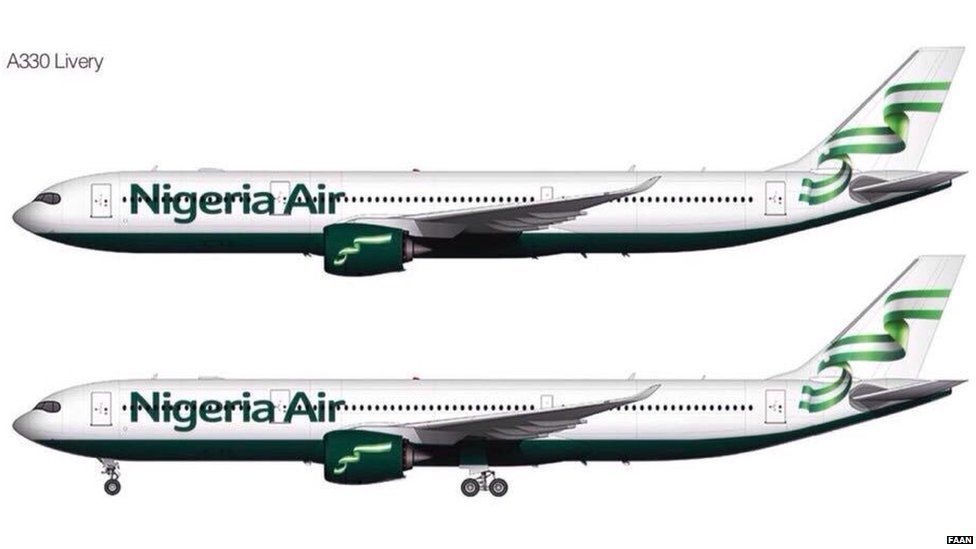 The Minister of Aviation, Senator Hadi Sirika, says the country's national airline, Nigeria Air, is expected to take off by April 2022.
He said this Wednesday while speaking to State House reporters after the Federal Executive Council (FEC) meeting presided over by President Muhammadu Buhari at the Presidential Villa, Abuja.
According to him, the national carrier will be run by a company in which the Nigerian government will hold a 5% stake, Nigerian entrepreneurs holding 46%, while the remaining 49% will be reserved for yet to be assigned strategic equity partners, including foreign investors.
He said when operational, the national carrier would create about 70,000 jobs for Nigerians. This is not the first time the Minister is promising a start day Operations of the airline – NewsWireNGR recalls that in 2018, the Nigerian Government suspended plans to relaunch its national airline two months after the attempt to revive the carrier was announced. The airline, which was set to be called Nigeria Air, was launched with some fanfare at an international air show in the UK in July.
Aviation Minister Hadi Sirika broke the news on Twitter after a cabinet meeting, saying ministers had made "the tough decision" to suspend the project but no reason has been given for to the Nigerian people beyond what was tweeted.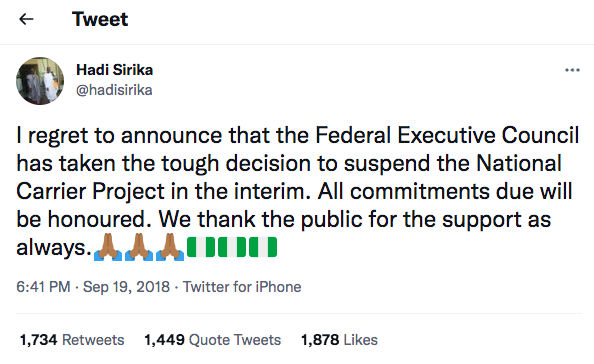 Nigeria's first national air carrier Nigeria Airways closed in 2003. In May of the same year, when Nigeria Airways had a Boeing 737-200 as its sole serviceable aircraft, the government decided not to pump more money into the overstaffed carrier but to liquidate it.
Nigeria Airways had its heyday in the early 1980s, at that time, its fleet consisted of about 30 aircraft – Owned or leased, the carrier operated a variety of aircraft during its history, including the Vickers VC10, the Airbus A310, the Boeing 737 and 747 and the McDonnell Douglas DC-10, of which it flew the last one ever built.