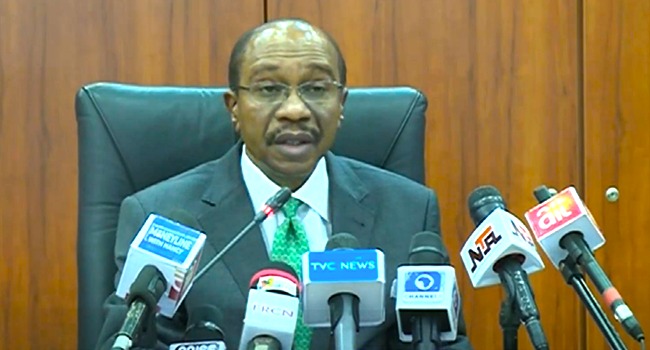 The Central Bank of Nigeria (CBN) has disclosed that it recorded a significant reduction in the volume and cost of foreign exchange procurement in 2020, the year of COVID, when the entire world was on lockdown and businesses closed.
The bank said a total of $1.83 billion was procured over the period, representing a decline of $2.12 billion or 53.67 per cent compared to the $3.95 billion procured in 2019.
According to the annual report by the apex bank's Currency Operations Department (COD) which was posted on its website, the CBN also slashed its expenditure on currency printing from N75.52 billion in 2019 to N58.61 billion in 2020.
The central bank explained that this was used to fund Bureaux De Change (BDC) operations, payment of estacode and Personal Travel Allowances (PTA) to Ministries, Departments and Agencies (MDAs).
The CBN stated that receipt and authentication of foreign currency deposits by Deposit Money Banks (DMBs) reduced significantly due to the downturn in global trade in 2020.
This represented a decrease of N16.91 billion or 28.84 per cent compared to the preceding year. According to the central bank, currency printing gulped N64.04 billion in 2018.