A Visit To UNILAG: Students' comment on Ataga and Chidinma's case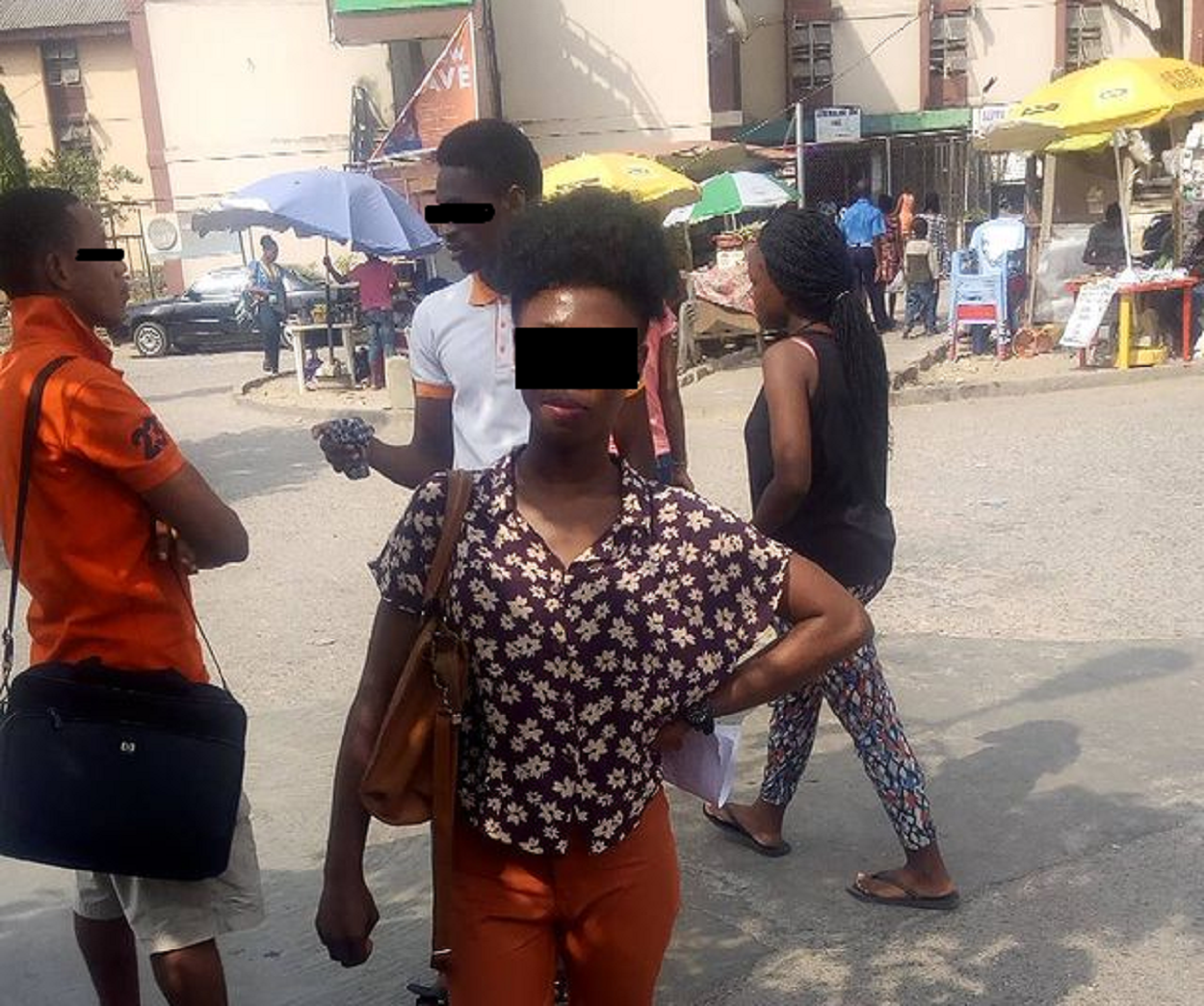 On June 18, 2021, the lifeless body of Ataga Usifo, CEO of Super TV was discovered in a short-time service apartment at 19 Adewale Oshin Street, Lekki Phase 1, Lagos.
The deceased was found with multiple stab wounds all over his body indicating obvious murder.
Following investigations, one Chidinma Adaora Ojuwu, a 21-year-old undergraduate of the University of Lagos was found to be at the centre of the crime.
Chidinma who is a 300 level Mass Communication was tracked down a week after the incident by men of the Nigerian Police. She was found at a residence located at 57 Akinwunmi street, Alagomeji, Yaba area of Lagos. Upon interrogation, the suspect confessed to the crime and gave graphic accounts of what went down on that fateful day.
According to the suspect, she and Mr Usifo became acquainted through a mutual friend some few months prior and soon became lovers.
They both lodged at the short-service apartment on the day of the murder where she claimed they both plied themselves with a substance known as Rohypnol.
Chidinma recounted that she had sex with the deceased once and then he tried to force himself on her for the second time.
She claimed she resisted his advances which according to her led to a brawl.
In a bid to defend herself, Chidinma admitted to strangling and stabbing the deceased multiple times.
Now, the question on everyone's lips is how a young 21-year-old girl was able to overpower and murder a 50-year-old man?
In response, Chidinma claimed that late Usifo overdosed on three wraps of the substance while she maintained she only took one wrap. This she told journalists made the deceased weak and unable to react.
But the family of the deceased as well as other Nigerians do not buy the story of this young lady. According to Ataga's family, there was no way Chidinma could have acted alone.
They believe that there are more accomplices involved in the gruesome murder of Ataga Usifo, who left behind a wife and two children.
NewsWireNGR was at the University of Lagos campus recently to seek the view of students about the ugly incident.
Our team met with some students who aired their opinions and we have compiled them in this exclusive report.
"Chidinma is a cold-hearted killer," begins Folashade, a 400 level Sociology student.
"I mean, there is no excuse on earth that can make up for this kind of crime. I mean, she claims the guy tried to rape her which does not make any sense at all. Was the whole purpose of her being in the service apartment, to begin with, not to have sex?"
Folashade continues, "We've heard of crimes like this before, so this is not the first time. This is a cold-calculated murder by a psychopath who showed no remorse.
"Her story is just an excuse to get her off the hook, but my hope is that the family of this man receives justice for this wickedness."
When NewsWireNGR asked Folashade why she felt that Chidinma's story was a lie, she retorts, "this story does not hold water at all. It is a complete lie to and through, and anyone who is smart should read between the lines.
"There are so many loose ends. Ok, she claims he (Ataga) tried to rape her. But she also admitted she had already had sex with him prior to the same night, so how then can a mutually consented arrangement result in rape?
"Secondly, why did she go ahead to withdraw over N300,000 of his money after killing him? You killed somebody husband and father and still went ahead to withdraw his money.
"Who can you explain this to and will believe that you are innocent? The audacity with this girl is something I cannot understand," Folashade concludes in apparent disgust.
Chuks (not real name) is a 500 level student of Systems Engineering. He agreed to speak with us on the condition that we kept him anonymous.
He began by stating that his opinion was more of a hypothesis than a conviction.
"Being a country like Nigeria, there is nothing one cannot expect anymore," Chuks begins.
"I have this feeling that we are approaching a barbarian dispensation where anybody does anything he wants and can get away with it even with a flimsy backing.
"In a country where even the government can tell you that snake swallowed a huge sum of money, and that matter was neatly swept under the carpet, then we can expect just about anything.
"Now, this girl claims she acted in self-defense because this man attempted to rape. Apparently, this would not be the first time the two would be meeting for any kind of sexual activity.
"According to her, they met some four months before the murder, so they should be well acclimatized with each other.
"What I am trying to understand is what would make a man who has known you for this length of time want to rape you?
"Now that's one. Secondly, why were there rope marks on his wrists? This indicates that this man was bound and tortured, not to add the fact that he was stabbed multiple times…..all of this done by one lady, how?"
Chuks adds, "Another puzzle to be figured out here is, how is it that this man who had properties in many parts in Lagos decide to use a service apartment?
"Lastly, the fact that she went ahead to withdraw money from the late Usifo's bank account shows that this wasn't by accident but a premeditated murder.
"I feel this girl was simply an alibi for enemies or business rivals of the deceased who wanted him dead.
"Or another theory is that he was being tortured for some information regarding funds I am assuming, and when he didn't divulge, they decided to kill him.
"Either way, I think Chidinma was just the scapegoat for the main characters involved. To prove my point, just watch how this story will silently blow off after a few more weeks. With tight connections, this girl may even be discharged by the police and that will be the end of this case."
We met with two coursemates who were on their way to the library. Taye and Sandra who are both 200 level students of the Faculty of Law told our team what they felt about the whole saga.
"This is a robbery gone wrong in my opinion," begins Taye.
"The chic's does not add up." There is no way Rohypnol can make a 50-year-old man that weak while a 21-year-old was still standing strong.
"Come to think of it, this is a CEO of a big media house. I am wondering how a man of that calibre can get stoned on roffies to point that a girl attacks him so viciously and he could not respond.
"I am not saying he doesn't do drugs but people in such positions will be more disciplined even with their indiscretions because they need to stay sharp at all times. So her story seems like a lie," Taye adds.
"I think she was working with some other people to rob the man which explains the yahoo boy she contacted to help her withdraw funds from the man's account."
Sandra who didn't have much to say submitted her opinion with some level of indifference.
"Maybe he did not want to give her what she was requesting. You know how these things are? Sometimes lovers may disagree about some things and it may lead to violence.
"I'm thinking that maybe she asked him for a huge amount of money and when he refused, she decided to kill him and take the money for herself, who knows?"
Sandra in conclusion also thought Chidinma did not act alone as the crime scene was too elaborate for only one person to be behind it.
Meanwhile, Chidinma had in another video made a u-turn and denied being involved in Ataga's death.
She, however, admitted that they spent time together, drinking and smoking before he died but claimed she was not inside the apartment at the time Ataga was killed.
"I didn't injure anybody. I don't know who must have come into the apartment, and did that… I don't know who that person is. I don't know what happened. I did not kill him," she said.