The Athletic Integrity Unit, AIU, has provisionally suspended Nigeria's Blessing Okagbare with immediate effect.
AIU revealed that an out-of-competition sample from Okagbare tested positive for human growth hormone.
The AIU informed Okagbare of her suspension on Saturday morning, it said. Under doping regulations, she is now allowed to request that a "B" sample — or backup sample — is tested to double-check the results.
Meanwhile, Okagbare had earlier won her heat in 11.05 seconds.
According to the AIU, the results of that test were only received by the track and field's anti-doping body late Friday and after Okagbare had already run in the 100 heats on the opening day of track competition at the Olympic Stadium in Tokyo.
The suspension is hours before the sprinter was due to compete in the semifinals of the women's 100 meters at the Olympics.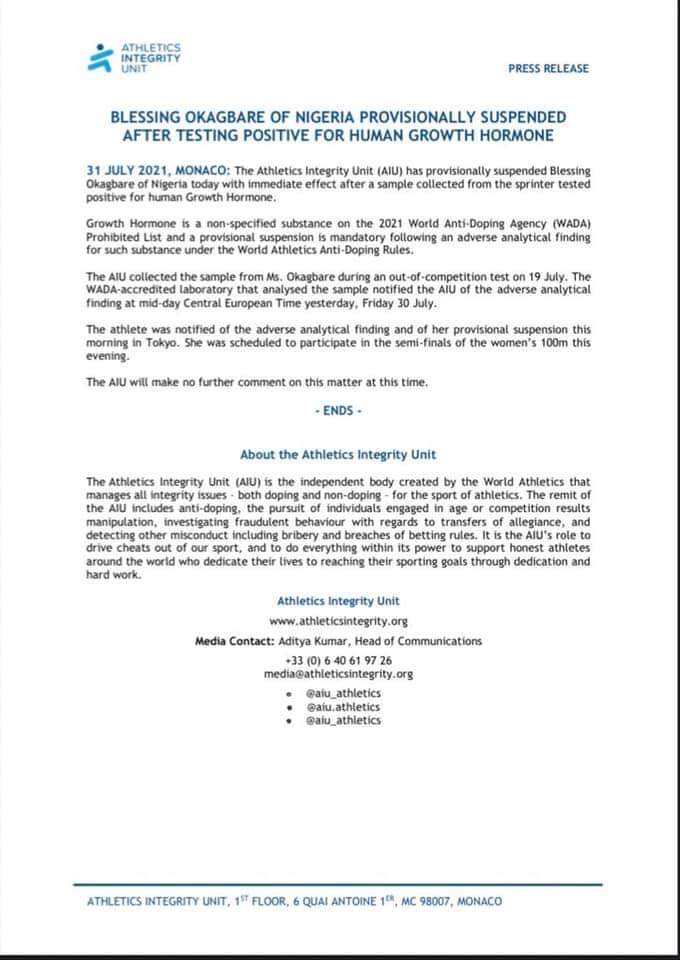 ALSO READ: 10 Nigerian athletes banned from Tokyo Olympics for failing to meet testing requirements
Prior to winning her heat, Okagbare had posted "it starts tomorrow and I can't thank God enough for how far. He "Abba" has brought me this Season. Much love to my family and fans for the love and support".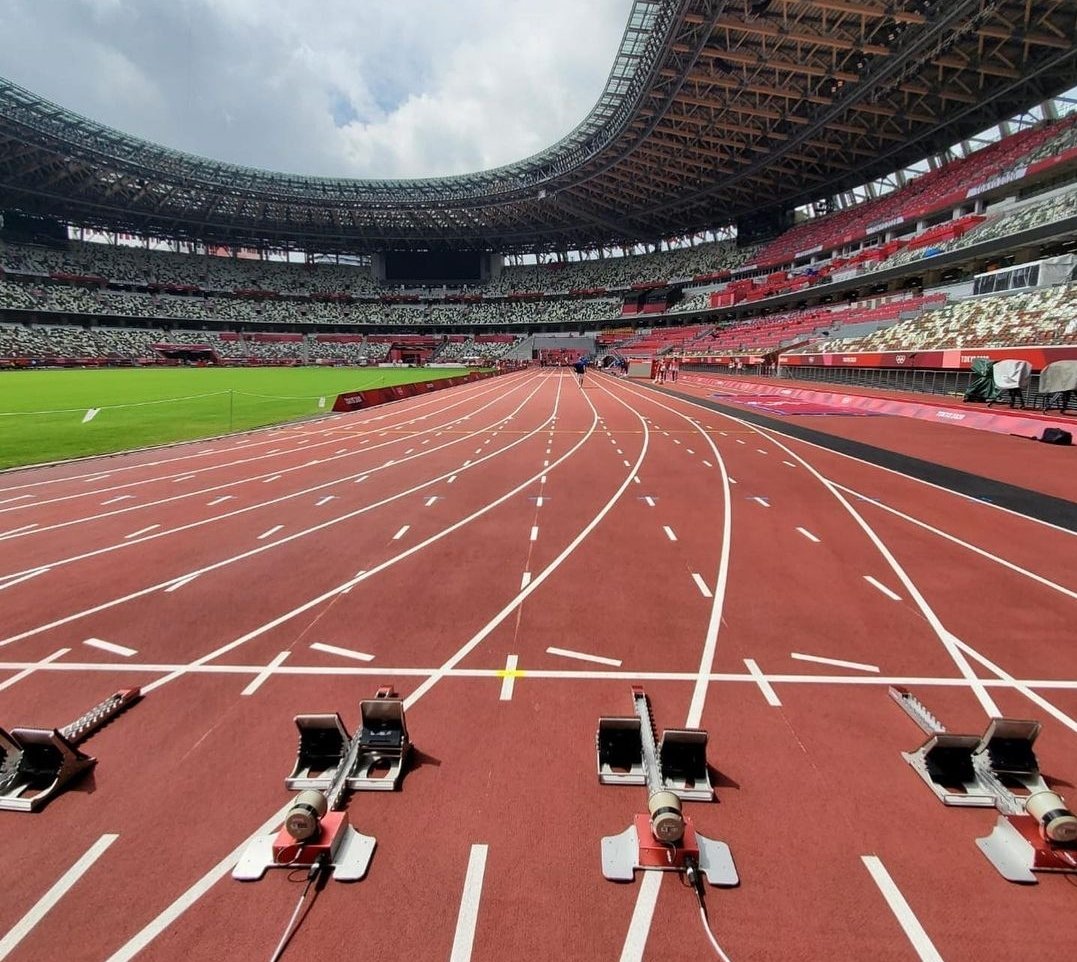 This is coming three days after the AIU disqualified 10 Nigerian athletes because they didn't meet the minimum doping test requirements.
32-year-old Blessing Okagbare-Otegheri is an Olympic and World Championships medalist in the long jump and a world medalist in the 200 metres. She holds the Women's 100 metres Commonwealth Games record for the fastest time at 10.85 seconds.
Okagbare came into the limelight when she won a bronze medal in the women's long jump event at the 2008 Summer Olympics in Beijing.
NewsWireNGR Latest News in Nigeria