Tokyo Olympics: Disqualified Nigerian athlete stage protest in Tokyo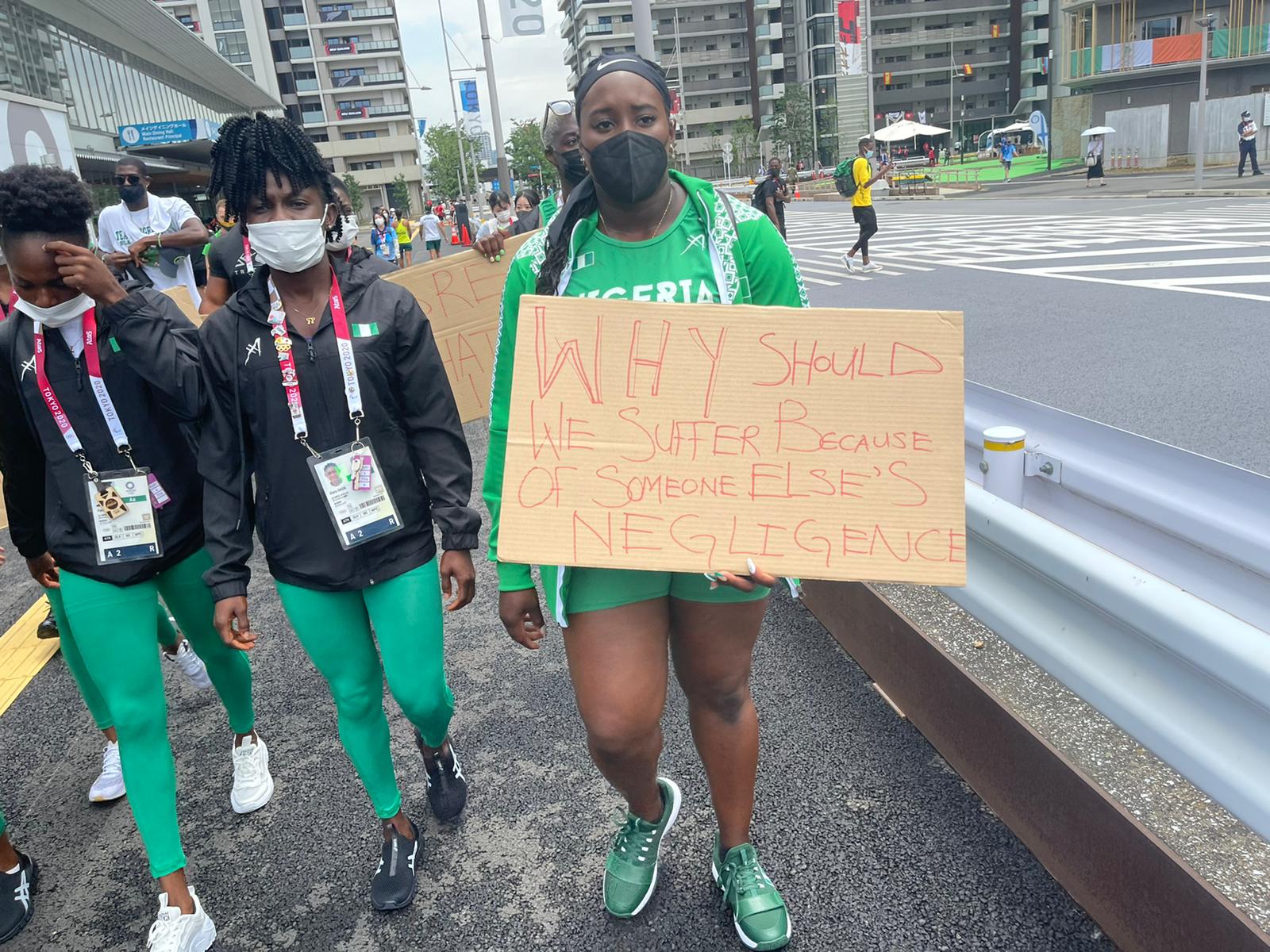 Nigerian athletes at the ongoing Tokyo 2020 Olympics have staged a protest after ten track and field athletes were disqualified from the athletics event of the ongoing Tokyo Olympics.
The Athletics Integrity Unit (AIU announced the athletes dismissal from in a statement on Wednesday.
Expressing their dissapointment with the situation and blaming the officials, the protesting athletes carried placards with the inscription "Why should we suffer for someone else's negligence", "All we wanted to do was compete" and "We are not just alternates but potential medalists."
Some of the athletes had expressed their anger on social media on Thursday following the disqualification, with top sprinter Blessing Okagbare blaming officials of the Athletics Federation of Nigeria.
"The sport system in Nigeria is so flawed and we athletes are always at the receiving end of the damages," her tweet read in part.
Another report from Tokyo had said Team Nigeria officials and athletes were currently at loggerheads over the collection of smart phones gifted to athletes by sponsors, Samsung.