13 killed as herdsmen attack travellers in Benue State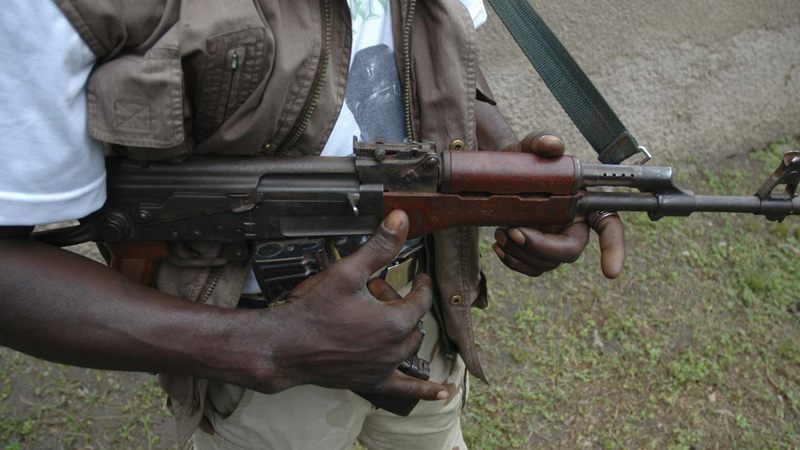 Barely 48 hours suspected Fulani herders killed ten people including two aid workers in the Guma local government area of Benue State, another thirteen people have also been murdered.
The latest killings occurred, on Tuesday, at separate attacks, while five of the victims were said to be returning from burial, the other eight people were killed around 10.00 pm while asleep.
The first attack happened at Ulevkaa village and the second attack occurred at Branch Ude also in the Guma council area.
An eyewitness, David Mzer, said he was on his way with some friends in a car to Umenger for a political meeting when they observed that the vehicle in front of them was fired at severally, forcing them to turn back to Makurdi.
Mzer said the driver of the vehicle dodged the bullets and sped off to a safer location.
"The herdsmen blocked the road, and opened fire on a Toyota Picnic, killing a 3 month-old baby who was shot in the chest, and his mother was shot on her lap.
"My colleague, who was directly behind the Toyota Picnic on seeing the herders shot at the car in front of him, turned and returned to Uikpam.
"The herders didn't stop there, a certain Terver from Uvir, who was conveying his wife, had their life taken from them. A certain Solomon Kumaiin was butchered by the killers.
"The body of Terver and his wife were immediately taken to a mortuary in Daudu, while the injured were brought to BSUTH for treatment," he narrated.
Another victim, Sewuese Baaji, said they (including other sympathisers) had travelled on Monday evening from Makurdi to Umenger village for the burial of her husband's relative.
"We were on our way returning to Makurdi from Umenger village en route Torkula where the body of the late man was buried when we suddenly ran into an ambush by the gunmen who opened gunfire at our vehicle at about 3 pm just before Uikpam community.
"Our driver did not stop but drove in the midst of the chaos until we got off the attackers' web.
"The bullets however hit my baby (whom I carried on my laps) on the chest and my lap too. My baby died instantly," Baaji narrated.
Similarly, the other wounded woman, Hambafan Akuma, also carrying a baby, narrated that a bullet tore into her wrapper and wounded her on the thigh.
Akuma said fortunately, her baby was saved from the rains of the bullets opened on their vehicle by the gunmen who took them unawares.
When contacted, the Public Relations Officer (PPRO), DSP Catherine Anene, said she was yet to receive reports about the incident.