Outrage as Nigeria joins digital group with Islamic countries as members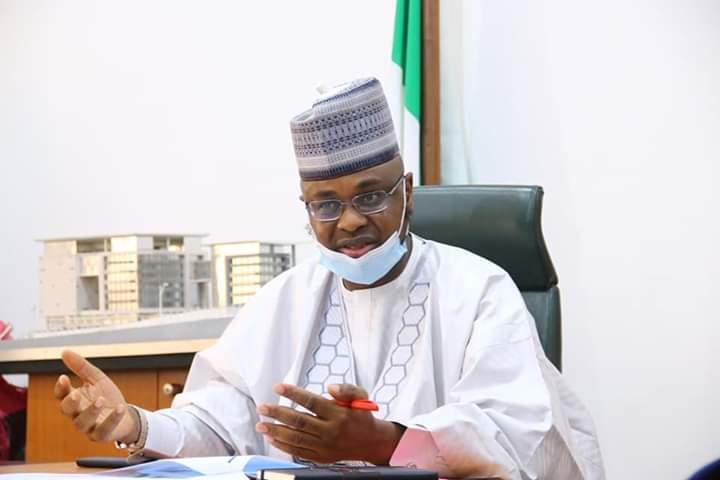 Nigeria's minister of communications, Isa Pantami has once again courted controversy as he adds Nigeria to a digital group dominated by core Islamic countries.
The minister who had earlier this year faced backlash for past religious affiliations signed up Nigeria as member of the Digital Cooperation Organisation (DCO) with countries like the Kingdom of Bahrain, the Hashemite Kingdom of Jordan, the State of Kuwait, the Federal Republic of Nigeria, the Sultanate of Oman, the Islamic Republic of Pakistan, and the Kingdom of Saudi Arabia.
Part of the group's objectives includes the collection and sharing of data between member countries.
According to information contain in the group's website, the countries were brought together because they shared common "vision, strategic goals, and shared values."
Thus, the DCO aimed to optimise "policy and regulatory frameworks to expand cross-border data flows and digital trade among DCO members." Other potential benefits of the group include a plan to "reduce the digital divide across the DCO" and also to "align approaches to engagement and negotiations with private sector actors."
The inclusion of a multireligious Nigeria in such a delicate Islamic dominated group has stirred anxiety among Nigerian online commenters who fear the minister may have a sinister motive with the covert nature of Nigeria's inclusion into the group.
According to Chidi Odinkalu, a popular and advocate, the inclusion of Nigeria in such a list is "worse than an anomaly" and it will "count as one of the excesses of President Muhammadu Buhari and Isa Pantami".
Other Nigerians also said joining the group is part of an Islamisation agenda by the Buhari-led administration. They expressed that stance by reiterating the decision of President Muhammadu Buhari to stand with Pantami amid his terrorism-linked antecedent and the sensitivity of handling the country's digital asset.
A Pakistani who commented described all countries in the group as Islamic countries and expressed pride that only Pakistan was bold enough to declare itself Islamic.
"I just saw this here and that was every country is Islamic state, but only one country is proud of it and showing it on its name. That is what I try to say when I tell you all that I am proud of my country," he said.
In late April, the Minister of Communications and Digital Economy, Isa Pantami was in the spotlight for past controversial preachings that linked him to terror groups and a letter that alleged he was part of a genocide planning group.
The revelations spurred overwhelming calls for the resignation or sack of the Minister because of the sensitive ministry he heads. But the presidency stood behind the minister saying that he had changed his views.