'We will not hand over power to regulate the media to lawmakers' – NUJ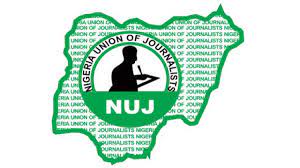 The president of the Nigeria Union of Journalist (NUJ), Chris Isiguzo, has condemned the proposed amendment of the laws establishing the Nigerian Press Council (NPC) and the Nigeria Broadcasting Commission (NBC), saying it is an attempt by the national assembly to "gag free press" in the country.
Isiguzo said stakeholders and professionals cannot allow this to happen, and asked lawmakers to "drop it until we properly engage ourselves".
Isiguzo, who spoke on Sunrise Daily, a Channels Television Programme, on Tuesday, said the media is not afraid of regulation but added that regulation of the industry should not be done by the government.
"We are not afraid of regulation. We are also concerned about the goings-on in the system, but you cannot gag free speech, because one of the ingredients of democratic governance is the right of the people to freely express themselves. It is not just about the media," he said.
"We don't want the bill; drop it, until we properly engage ourselves, for now drop it; let's come together and discuss.
"We are not afraid of regulation, but any regulation that is tainted with obvious bias because you're coming to do something that you feel will affect the industry. I don't think that is the proper way to doing thing.
"We are ready but we are not going to hand over that power to regulate the industry to lawmakers. You allow the stakeholders, professionals and practitioners to regulate themselves. You allow us to regulate ourselves.
"If you are sincere with your intentions, you should have consulted with stakeholders. You don't ambush us. What the national assembly did was to ambush us." he said.
The bill for the amendment of the NBC and NPC Acts was sponsored by Olusegun Odebunmi, a lawmaker from Oyo state.