'It is undemocratic and smirks of dictatorship to stifle opposition voices' – Senator Abaribe says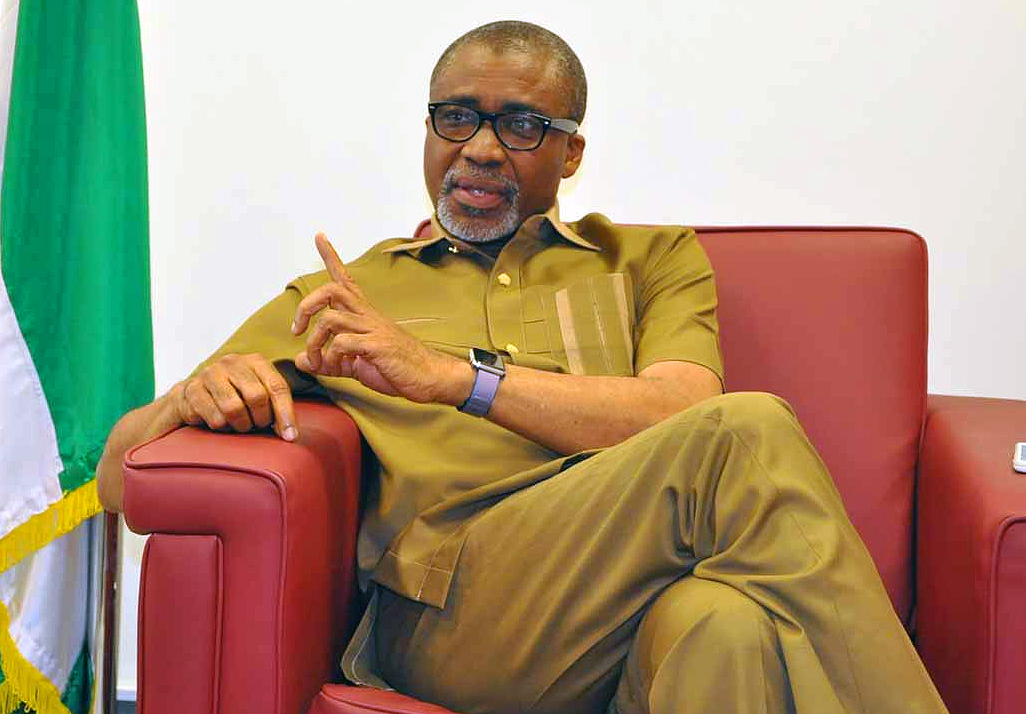 Senate Minority Leader Senator Enyinnaya Abaribe has said it is undemocratic to stifle opposition voices in the country.
The senator in a statement yesterday by his media aide, Uchenna Awom, specifically flayed state assemblies where minority leaders and opposition party members are seen as enemies.
He said it was wrong for opposition elements and leaders to be hounded in the discharge of their statutory and democratic functions of clear oversight on the executive.
The lawmaker said more worrisome is the recent occurrence in Imo State House of Assembly where the minority leader and some other members were suspended in a manner that "strongly suggested circumvention of democratic ethos."
He stressed that the beauty of democracy was embedded in the principle of checks and balances, accommodation of all shades of opinion and allowing free canvassing of viewpoints in the constitution.
"Democracy does not stop at the national level. It must permeate all levels of government i.e, wards, local governments, state and other democratic institutions. In all of these, everybody must enjoy freedom of expression and association as guaranteed by our constitution.
"So, it is undemocratic and smirks of dictatorship, any attempt by anybody, particularly a parliament for that matter to abhor minority functions and stifle opposition voices, just because you want to pander to executive whims," he said..