COVID-19: Federal Government paid N2.8billion stimulus package to Arik, Air peace, other airlines – Minister reveals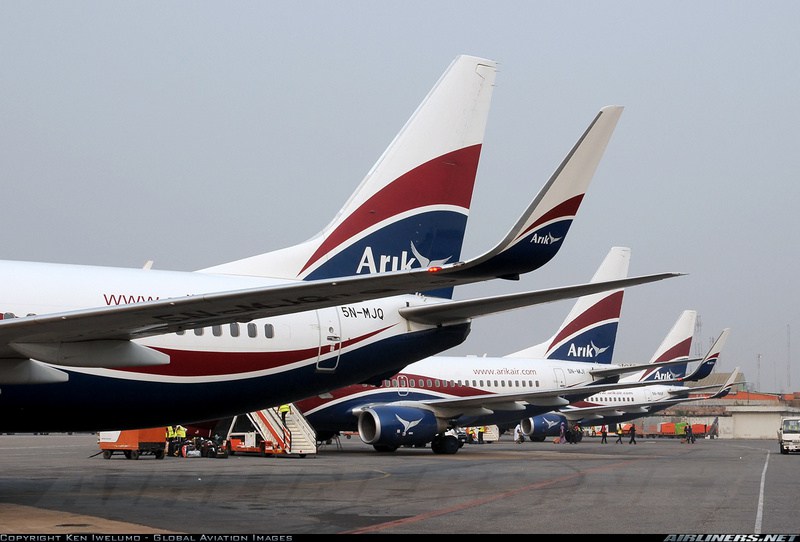 The Minister of state for budget and planning, Prince Clem Agba, on Monday revealed that the Federal Government disbursed N2.84 billion as COVID-19 stimulus package to seven local airlines. 
The seven airlines include Aero, Air Peace, Arik, Azman, Dana, Max Air, and Overland.
Mr Agba disclosed the development while speaking in a virtual meeting with the economic sustainability committee on Monday.
The virtual meeting which was presided over by Vice President Yemi Osinbajo, SAN, was to discuss the Federal Government's COVID-19 stimulus package that saved the Nigerian economy from collapse. The Economic Sustainability Plan was said to have saved and created at least 2 million jobs in the country.
Speaking, Mr Agba revealed that the federal government approved N4 billion to local airline operators and N1 billion to other businesses within the aviation industry under the economic sustainability plan.
He added that the government also released N5 billion to support local airlines, ground handlers and other aviation-allied businesses.
"Seven scheduled operators, comprising Dana, Overland, Air peace, Azman, Aero, Arik and Max Air received N2.84 billion; 20 non-scheduled operators, comprising Cargo and Private Jet Services received N949,909,000," he said.
"Five ground handling operators, including NAHCO, SAHCO, Presion Aviation, Batuke Resources Ltd and Swissport Intl Ltd, received N233,333,000.
"The National Association of Nigerian Travel Agencies received N196 million; Airport Car Hire Association of Nigeria (ACHAN) received N196 million.
"Seven In-Flight Catering Services Operators received N233,333,000, and Aviation Fuel Operators received N233,333,000."
Speaking on the implementation of the ESP, Prof Osinbajo said the 100% release of funds appropriated in the budget for the programme was commendable and urged the Central Bank of Nigeria (CBN) to expedite action on the release of funding components of the ESP that are dependent on financing from the bank.
According to the VP, "our budget funds were released in total. I thank the Honorable Minister of Finance for ensuring that it was done promptly, which means, in effect, that as far as the budget goes, we have been able to do what we practically promised to do.
"I know that if we were able to infuse N2.3 trillion into the Nigerian economy, we will not have the employment figures that we have today, we will not have the problems that we have today, they will be significantly reduced. Even with what we are able to do with the budget, growth figures at least indicate that things have not degenerated as badly as many had thought.
"So, you can imagine what we could have done if we were able to fully implement what we thought we would be able to implement. Unfortunately, this hasn't been the case. We hope that in the next couple of weeks, we will be able to get some good response on more funds that we expect to get from the CBN which will help us to make some progress on the implementation."