Secessionists have three to four passports to run away when trouble starts – Lai Mohammad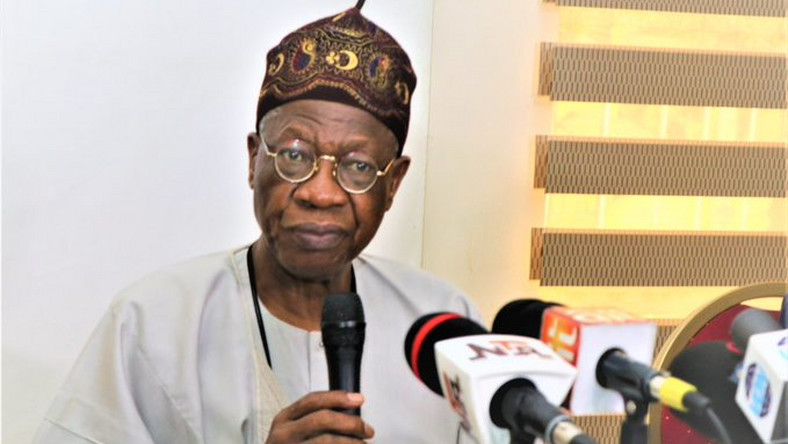 Minister of Information and Culture, Lai Mohammad has on Sunday warned Nigerians to be wary of secessionists because they will be the first to run away from the country if trouble starts.
Aggrieved voices like Indigenous People of Biafra (IPOB) and some southwest groups have called to be detached from one Nigeria amid claims of marginalisation and increased insecurity.
However, Mr Mohammed, who spoke against the secessionists on Sunday in Lagos when he appeared on Bond FM radio programme, "Ibi Abasede" assured that the Federal Government was working hard to improve national security and prevent all secession tendencies.
"Those who support separation and secession will be the first to run away when any problem starts.
"We should not listen to them as many of them have about four passports of other countries," Mohammed said.
Further speaking on issues around security, Mohammed added that the Federal Government's efforts in that respect necessitated the Town Hall meeting on security held on April 8, in Kaduna.
The meeting brought stakeholders together to chart a way forward, he explained.
Mohammed said that recommendations from the meeting, which had the theme, "Setting Benchmarks for Enhanced Security and National Unity in Nigeria'', would be presented to the Federal Executive Council and state governors on Wednesday and Thursday, respectively.
"We were moved by security issues around the country and called for a meeting of all relevant stakeholders on April 8, in Kaduna.
"That we have ethnicity issues is not new. IPOB, Boko Haram and farmer-herders clashes are not new; all we must do is to look for the way forward.
"We are aware of them, the government is working. Secession is not the way out of our challenges. You don't cure headache by beheading the patient.
"The things that unite us in Nigeria are more than what separate us," he said.