100,000 Nigerians flee to Niger Republic over Boko Haram attacks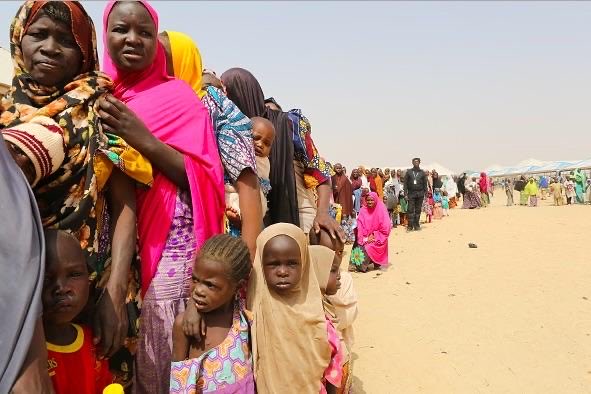 At least 100,000 people fled from Damasak in Borno into Niger on Wednesday as a result of a series of attacks by Boko Haram militants.
According to Daily Trust newspaper, government sources say at least 10 people have been killed, many injured and thousands are fleeing into the bush.
There were also reports of hundreds of homes, shops, government buildings and a police station.
Wednesday's attack in Damasak was the sixth in two weeks, and it has now been four days since the Nigerian military clashed with militants in the town.
The newspaper also testified that so far there has been no official statement from the military on the situation in the town which has been plagued by militant attacks for almost 11 years.
But there are strong sources confirming that the militants have set up their flag in the town, and have not yet left.